Hello all…….hey wondering why am I so excited that too at this hour of the day….that's 'cos I had a wonderful day today.
Here are the positive fives
Our office planned for a trek today to Kondane Caves near Karjat…a truly amazing place.
Laughed a lot today…laughed till my cheeks hurt badly…..and there were tears in my eyes:)…arey yeh toh khushi wale aansu hai yaar:)
Had nice Kandhe Pohe….it tasted yummy…especially after singing shouting for 2.5 hrs in the bus.
My school friend liked this post her comment is a motivation for me.
It was a day well spent….with friends…dancing in the rain….enjoying the moment and being close to nature.
I shall post the weekend getaway story soon…..till then enjoy some pictures…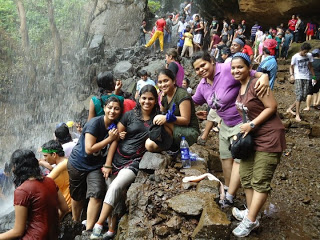 My team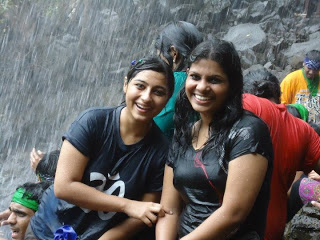 I jus luv this pic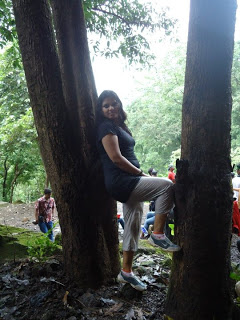 hmmmm