SAREE…. Yes you heard it right…those who have read
this post
would already know that I love to wear saris. I feel it is the most comfortable outfit, provided you drape it properly. It has been my favourite since my college days. A woman looks her best in a Sari. The grace, elegance…the charm….ohhhh…. this outfit is the best.
I made this collage yesterday….hope you guys enjoy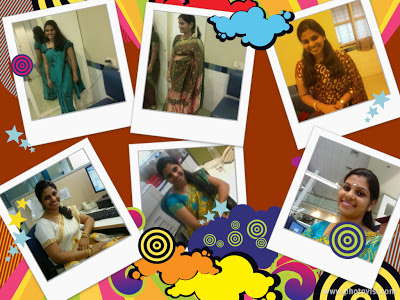 What is your favourite outfit….do tell me…I am waiting….!!!!