Last few days were very difficult for me…there have been terrible mood swings (and no it's not PMS), a sense of insecurity has crept in my mind, lot of questions, some regrets, some heartbreaks…and the worst part is I am unable to get to the root of all this.
Why am I thinking so much these days, why am I worrying, when I know some things will never change?
It may sound strange…but the fact is that some situations are beyond our control…one may crib…one may whine…but that will never change a situation.
The most you could do is be at peace with the situation. Ask for strength…and try to focus on the bigger picture. This reminds me of a quote
"God, grant me the serenity to accept the things I cannot change,
Courage to change the things I can,
And wisdom to know the difference"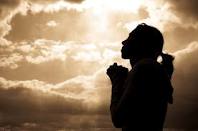 GOD …if you are there listening to me…please grant me patience, that's what I require the most right now.