Birthdays are special and no matter what age we are, we all love to be pampered with gifts, wishes and surprises from our friends and family. I am no exception to this. I am one of those enthusiastic kinds, who will make sure to keep a note of birthdays of near and dear ones. If you are one of those who know me personally, then you would also agree that I make an extra effort to make this day memorable for many.
So when it comes to my birthday, everyone around me is involved in brain storming sessions to come up with ideas to surprise me. I must admit that I am surrounded by quite a lot of creative minds and they make sure that I enjoy each and every moment of the day.
But this year my happiness knew no bounds, as the hubby dear planned a surprise vacation to this wonderful place called
Saputara
. It is situated in a densely forested plateau in the Sahyadri range and is the only hill station in the Dang district of South Gujarat State.
Saputara is just 280 km from Mumbai and is an excellent weekend getaway for those who love to relax and soak in the beauty of nature. Saputara offers trekking options for the adventurous lot, magnificent panoramic views for the amateur and veteran photographers, beautiful surroundings, serene atmosphere and fresh air for the ones who wish to rejuvenate themselves.
Getting there
We boarded the Lokmanya Tilak Terminus-Nanded (Tapovan Express) from Kalyan at 7:15am and reached Nasik Road at 9.45am. From there we took a rickshaw and went to the main bus-stand of Nasik (it would take around 20min by rickshaw). Every half an hour, Gujarat State transport buses leave for Saputara from Nasik bus-stand. There are special buses towards Saputara, however if you miss them, you can board the ones that go towards Surat and Ahmedabad.
We finally reached Saputara at 1:00pm; it took around 6 hours for us to reach this mesmerizing place.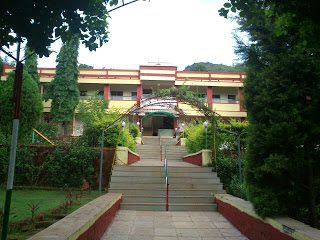 Hotel Chitrakoot where we stayed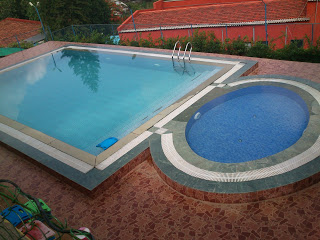 The swimming pool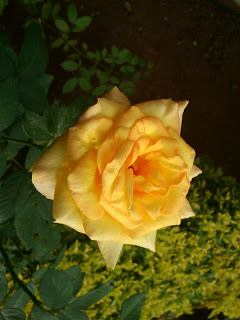 Rose from the Rose Garden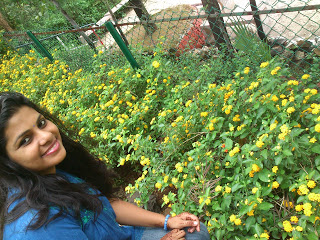 The birthday girl:)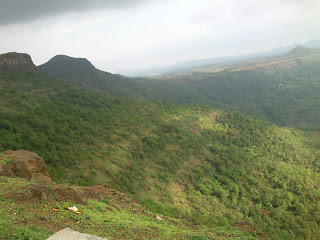 Valley view from the sunset point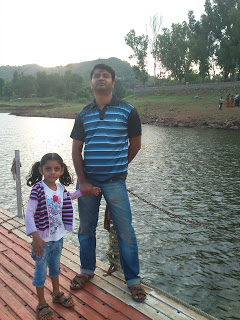 Waiting for our turn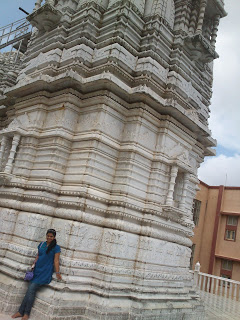 The Jain temple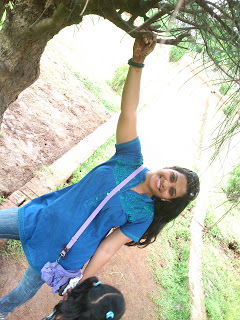 The smile says it all..!!!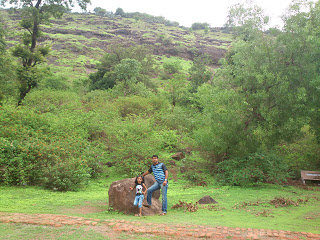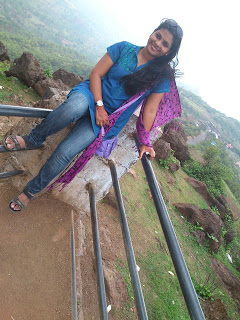 Sun set point (we coulnt see the sun set as it was cloudy)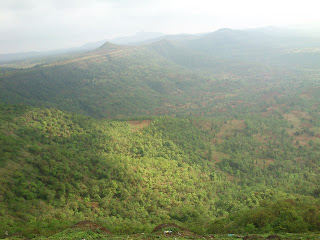 Simply Serene Saputara:)
While returning we visited Saptashrungi Devi and Shirdi Sai baba temple. So all in all this was the bestest birthday I ever celebrated and the credit goes to hubby and my little angel, and all my friends and dear ones for their wishes and blessings.
Enjoy the weekend, with yummy food, some books, some coffee, friends, family, movies and lots of sleepJ
Keep Smiling!
Gayu
PS: A big thanks to Sony Corporation for this awesome piece
Sony Xperia Neo V
, all the pictures you see above are clicked from my Neo V.