"Be grateful for the tiny details of your life and make room for unexpected and beautiful blessings." – Unknown
"There is a child in each one of us" do you guys agree? I totally agree with this. We all fight for that extra scoop of ice cream, one more gulab-jamun, and one piece of Dairymilk silk, well I don't know about others but I still do this. At times my hubby says, he has to handle two children (Samu and me), strange but I never share my 5-star with her
I guess deep down we all wish to play in the rain, run in the muddy waters, chase a butterfly, and scream aloud and many more silly stuffs…but with age we start thinking more about others opinion. We always run a race, and try to be perfect…and in this we forget the real "US", we overlook the small yet precious moments.
Here's an attempt to capture all those "Crazzy Moments". I am truly grateful to the ones who clicked these pictures. These pics take me down the memory lane and make me SMILE…!
I was actually feasting on two flavours of Icecream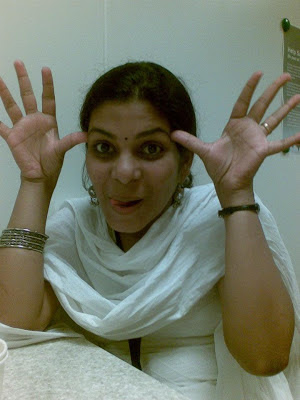 What a timing…:)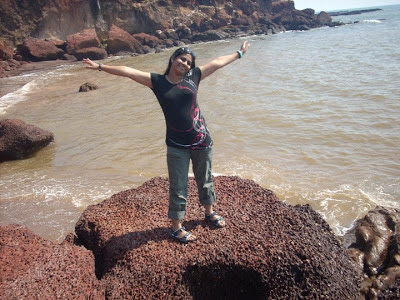 How I wish I could FLY…!!!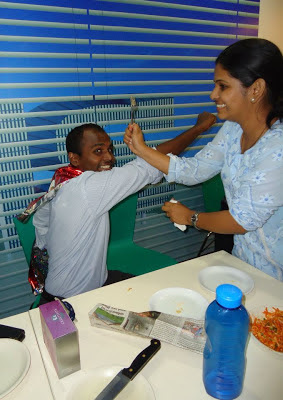 I don't know what I was trying to do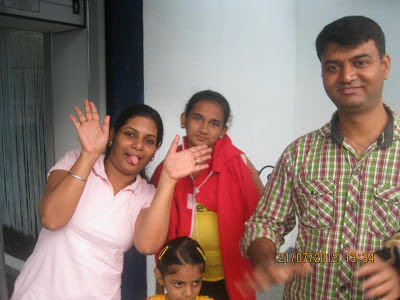 Again a perfect timing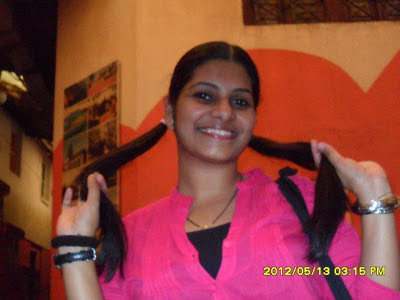 Two pony-tails just like those in school days
Hope you enjoyed these pics. What do you guys feel, any such incidents you would like to share, I am listening…!
If you wish to participate all you need to do is follow these rules:
For next thirty days write about the things you are grateful for (it maybe in your blog or in your personal journal, not necessary that you write ten things.)
Do post your link in the comment box, if you have a blog and have started this therapy.
You can even post pictures, in case you are unable to write.
Keep Smiling and be Grateful,