"Feeling Gratitude and not expressing it, is like wrapping a present and not giving it"- William Arthur Ward
Firstly a big thanks to all of you, who have liked, shared and followed this "Gratitude Therapy" for the last two days. One of my friends asked me yesterday, "Whether it won't be difficult to find ten things to be grateful for everyday?" Is it that difficult to find ten things from the 24 hours that we have in a day? I don't think so, it's just that we have the feeling of gratitude, but we find it difficult to put in words, we are not very comfortable expressing it.
Just imagine, we get up in the morning and we had to warm water and make tea on the
Chulha
. Just imagine what it would be like if we did not have the
Mixer
or the
Microwave
or the
Geyser
or
Pressure Cooker
or
Iron.
Technology
makes our life simpler, easier and faster. I do love writing letters, but even an email from a friend, a Facebook like, a comment on the blog post, these are surely a motivational factor.
Here's a chance for us to shed all the inhibitions and express our gratitude, towards all the technologies that we use, have used and may use in the future. This third day is dedicated to the IPhone lovers, Tab users and the Smartphone generation.
I am truly grateful to the MSEB department, for providing us with the continuous electricity supply (though there is load-shedding).

I am truly grateful to the Geyser in my bathroom, which provides me hot water.

I am truly grateful to my Philips mixer, which helps me to grind batter for Idli's, Dosa's, make gravies and chutnies.

I am truly grateful to the gas-stove, which helps me to cook food. I really wonder how our grandmothers used to cook on those Chulha's.

I am truly grateful to the tube-lights and CFL's for lighting our lives.

I am truly grateful to the Fan's and the AC's. I can't imagine staying here in this humid climate without them.

I am truly grateful to the TV, which is the biggest source of our entertainment.

I am truly grateful to my Laptop and Desktop. It's just because of them; I am able to type this.

I am truly grateful to the elevators that help me reach my home, which is the 7th floor. I know the pain it takes, when they don't work, even for a day.

I am truly grateful to the escalators in the Shopping Malls, big hotels, airports and departmental stores. They are just so much fun and serve our purpose.

I am truly grateful to the mobile phones and the network service providers. We can now talk to our loved ones at any time of the day and stay connected.

I am truly grateful to my camera, which helps me capture the wonderful moments in my life.

I am truly grateful to FB, Blogger, Gmail, Orkut and all the other Social Networking sites, which keep us well informed of what is going around the world.
Thank You…!!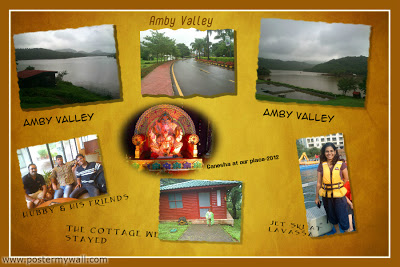 I've many more things in my mind, but I have to stop here and leave something's for tomorrow.
If you wish to participate all you need to do is follow these rules:
For next thirty days write about the things you are grateful for (it maybe in your blog or in your personal journal, not necessary that you write ten things.)

Do post your link in the comment box, if you have a blog and have started this therapy.

You can even post pictures, in case you are unable to write.
Keep Smiling and be Grateful,
Gayatri