Movie Scene
"Ouch", says the heroine, who is as light as
a feather, an ideal zero figure who walks on a 3-5 inch stilettos. "Kya hua", a
much worried hero, the macho man comes running to her.
"My leg got twisted, I am unable to get up",
she cries. "Oh! My dear don't move. It looks like a fracture (an orthopedic…haan),
wait, I will carry you till the car.", says our romantic hero.
And then as the hero carries the heroine in
his mighty arms, a romantic song plays in the background. He brings her home, calls the doctor, makes
her soup, cooks yummy dishes for her, plays guitar, dances around the house
just to entertain her.
Huh…caught you smiling girls.
"CUT", exclaims the director.
Real Life
"Ouch", I cried in pain, I an ideal zero
figure, just that the zero is after the number 7. "Get up, I am getting late",
exclaims hubby dear glancing at his watch.
"My leg got twisted, I am unable to get up",
I cried. "Common, it's just a twist, get up, I need to catch the 7:14 train, or
else would be late", he exclaimed.
"I can't, it's hurting", I said, trying to
get up. Hubby runs to a nearby medical store, gets Relispray and Volini. "Sit
here in the corner and apply this. You will feel better. I am already late.
Bye", he says and starts walking briskly. "Call me once you reach office".
I sit there in the corner of the road,
wondering and cursing all the Bollywood directors, who have all these years
managed to create a stereotype hero.
But what we need to understand is, in real
life, everyone is busy with their commitments. Instead of tossing our
expectations on them, we need to be grateful to all that they do for us, even
if it means just a message.
Romantic songs, mushy scenes and candlelight
dinners, these are just an expression of love, but LOVE as such transcends all
this. We need to build a comfort level with our partner, and give each other
the space to carve each other's individuality, a space to pursue each other's
passion and support to reach their respective dreams.
That is when we realize what is 'Beyond
Love'.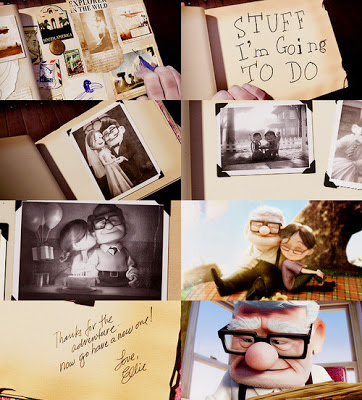 UP movie a must watch
Recently saw this movie UP, its awesome movie. A sneak peak to their world, do visit-
http://www.youtube.com/watch?v=pkqzFUhGPJg
PS: Three more weeks bed rest…so more blogs, books and FB updates:)


This is how my leg looks currently 😀


Keep smiling and be grateful,
Gayu