His version
I was shy and naïve,
You entered my life like a tidal wave.
I was tired,
I was lonely,
You gave me a reason to live my life wholly.
Your one smile made my day,
When confused,
You were always there to show me a way.
You drenched me in the pool of your love,
But things have changed…and it's not the same now.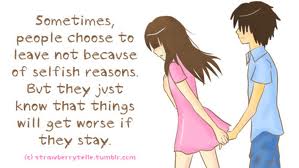 Google Images
I can still hear your cries,
I can still hear your screams,
I still wish… it all was a dream.
But the truth is that I had to leave,
Few questions unanswered …
Few words unsaid …
But then this was the way it was destined to end.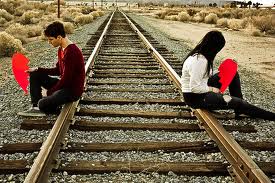 Google Images
At times Love is not about being together forever…
At times, it is just about….
Carrying that special someone in your heart…
Forever…ever and ever!

PS: As I said in my previous post, this short story series of Privy, inspired me to pen these lines.
Be positive, be grateful
Love,
Gayu