I am overwhelmed, excited, grateful and
happy! Every day, every single moment, Life
gives us many reasons to rejoice and be grateful for. Today I have two wonderful
reasons to smileJ.
I started writing mainly to cope with fear,
when my Mom left this world. I was nine years old, when she left us. I was
scared that her spirit might come and harm me. I was scared to even look at her
photo. I remember spending hours, holding Lord Ganesha's photo. I had to vent
out this fear, and the best way to do this, was to write. I tore pages from my
school books and used to write for hours. My fingers would tremble with fear
and I would sweat, however, I kept writing, till I could hear the door-bell
ring. I would run to open the door and hug my sister tightly. I would cry, I
would ask her not to attend college. I would throw tantrums; I was moody and
would just cling to my sister all the time.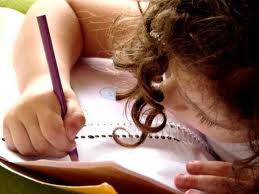 Google Images
At that time, I never knew the benefits
of writing, however with time; I realized that writing gave me a sense of
satisfaction. My thoughts became clear and I gained confidence. The reading bug
also hit me during the same time. I spent many hours in the library; I borrowed
books from my seniors and also from my friends. Hours melted away and so did my
fear. I could now handle my emotions, in a much better way.
With college and studies, I hardly got
time to write. Then the professional world, marriage and the responsibilities
kept me so busy, that I never found time to write. However the birth of my
daughter changed it all. The ups and downs of motherhood, the post-partum
depression, the stress of breastfeeding, the guilt of being a working mom piled
up so much, that I went back to my friend. I wrote every single day and again I
gained clarity.
I started reading blogs and books. And that's when I came
across this
blog
. Preeti's words comforted me. The small anecdotes from her
everyday life, the positive quotes, the pictures, her art and most of all, her
way of writing, it gave a direction to my life. After reading her book,
34 Bubblegumsand Candies
, I thought of blogging. However, an old friend named
Fear
visited me again. I was determined
to shoo him away and start blogging. That's how 'Outside the Kitchen Window'
was born.
I met so many wonderful people in the
journey of two years. 28 people follow my blog; they regularly read my posts,
share their views and guide me. And after two years, I got my first ever award,
'Liebster Award . Supriya, who blogs
here
, bestowed me my first award.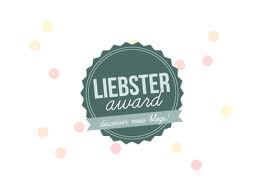 To add to my happiness, my article on parenting got published
in an ezine. It's about giving 'Positive Attention' to your child. You can read
the complete article
here
.
Thanks you Supriya for the award, it
really means a lot to me. I am truly grateful to Meetu (
Editor of Kaleidoscope
),
for publishing my article. It is a small beginning, for a dream I treasure deep
within my heart.
The latest Tata tea ad features SRK, and
he says, 'Bade Badlav ke liye Choti shuruat zaroori hai', roughly translated, 'For
big changes, one needs to start with small beginnings'. I completely agree with
this.
Think about what you wish to
achieve, what is your passion, what is it that makes you happy? Once you've
got your answers, commit to make a small start, it will work wonders. And when
you do that, do share with me your experiences.
PS: A special thanks to Privy, Kalpana,
Jack, KP and Gopikaa! I am here, just coz of you all. Your comments, emails and
thoughts, inspire meJ Preeti Shenoy, I owe a lot to you….and
yes I can see my wish list unfolding, slowly!
Be positive, Be grateful,
Love,
Gayu