On a rainy day, when the world around me
was asleep, I slowly got up. I logged on to my Facebook account, a place where
they say, Friendships are fake. However, for me, my blog and my FB page are my
refuge. I've met some amazing people here, and I love to interact with them frequently.
There were around 10 notifications and 1 message. I opened the message
first. I was surprised to see a message
from one of my school friend, who stays in New Zealand.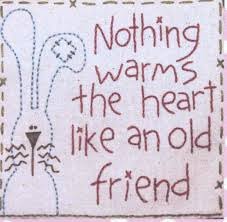 Google Images
Tej (that's how I used to call him in
school) had come down to Mumbai and wanted to meet me. Now this was something
which I couldn't miss. It was a pleasant surprise. I quickly messaged him and
went to get ready. I was super excited. It was a long time, 14 years and we had
so much to talk. We shared a wonderful friendship in school and I was so happy
to reconnect with him.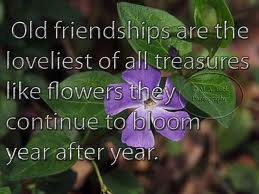 Google Images
That one hour spent talking to him, made
me realize that, some relations grow stronger with time. We spoke about India,
the current generation, marriage, love, dance, music and about school, our
teachers, our common friends…huh!!!! We were so busy talking, that we didn't
even bother to click a picture.
I left the hotel with all smiles. I reached
station and logged on to FB, just to find, 10 more notifications. I clicked to
view them, and as expected, it was Kalpana, my FB- cum-blogger friend. She
first started reading my blog, later we became friends on FB. It was raining
heavily, I was already half drenched, yet on this rainy day, the crazy side of
me, wanted to meet her. I had her address with me and I decided to listen to my
heart. There are some people who make
you feel loved, they respect your individuality, your thoughts. She was one of
them.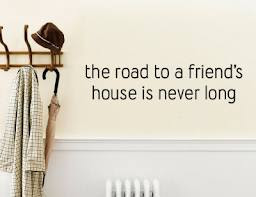 Google Images
The craziness in me, made me travel till AnushaktiNagar. It was pouring like crazy, for a moment I thought to scrap the whole
idea, but then I couldn't. I landed at her house at 12:30pm. Her son opened the
door, and when Kalpana saw me, she literally screamed, 'Gayatri'. For a moment,
we both were behaving like some long lost friends, hugging each other and
completely speechless.
On a rainy day, we sat there, relishing a
plate full of Puliyogare (Tamarind
Rice), with some Curd, Drumstick curry and Ladoo, talking about the
little things in life. Life really is beautiful and I am blessed to have such
lovely people around.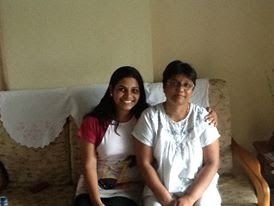 Me and Kalpana!
I love giving surprises, I've always done
that. Do you love giving surprises? Have you done something crazy like this? Do
share with me.
Life is unpredictable, make the most of
this moment, so what if it is a rainy day!
Happy
Surprises, Happy Weekend!
Love,
Gayu
Sharing this experience with Blogadda- Write Over Weekend