With some Writing Prompts, I am challenging myself,
stretching the already stretched comfort zone and now to top it all, I am
taking part in the
Blog Marathon
. I am joining
Preeti Shenoy
for the next 30 days and will
try my best to post every day.
I need your wishes and your valuable comments,
which help me to improve and give my best!
I came across this interesting prompt, from
Poets United
.
The challenge was to write a piece of poetry within 20 lines and it should have the words 'Move'.
So here is my entry, hope you all enjoy it 🙂
When the heart breaks
And the soul pricks,
It's difficult to move on.
When the tears flow
And the hurt blows,
It's difficult to move on.
Years pass by,
And all you do is…
Silently cry,
Because…
It's difficult to move on.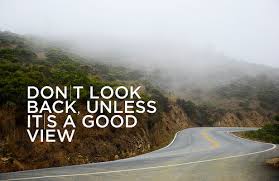 Google Images
Then comes a point in your Life,
When realization dawns,
When you make a feeble attempt…
To forgive, to let go,
Because…
Now you know,
You have to bury your past,
For a better present and brighter future,
You have to Move On!
Looking forward to your views:)
Be positive, Be grateful
Love,
Gayu