Off late I am hearing a lot about people who have left their lucrative careers to follow their passion. And the best part is, they are making money out of their Passion. One of my office colleagues quit her job to follow her passion of photography. Other quit and took up teaching. A school friend of mine is a Tattoo Artist. I am really in awe of such people. They are so clear about what they want in life and then follow a path to get there.
Authors like Chetan Bhagat, Ashwin Sanghi, Amish Tripathi and many more; they took the path less travelled. If you have read
Rashmi Bansal's books
, then you will be amazed by the amount of talent our country has.
All of them had one thing common in them, 'Jasba' or 'Passion'

Now what exactly is Passion..?? If you literally go by the meaning, 'It's a strong desire for something, to do something or to achieve something'.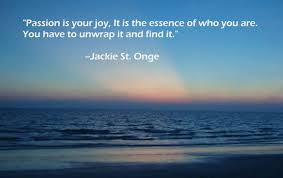 Google Images
I love doing many things (I am multi-talented that way :D). I make greetings, I read books, I write blog, I love to cook, and love to talk, but then to take up any of these as a career, is something which is very challenging.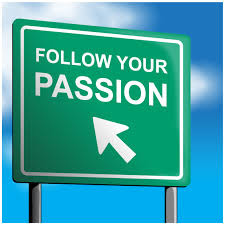 Google Images

I wish someone would pay me (a reasonable salary would do) for talking, eating, clicking pictures, posing for pictures and reading. I would do that with hundred percent dedication!
What is your passion..??? Have you thought about it. ?? Do you have an idea take up your passion as a career?
Do share it with me:)

Be Positive,
Be Grateful,
Keep Smiling,
Gayu