The rain gods have become too generous and the last week it was pouring
like cats and dogs and hippos and rhinoceros, in Mumbai. With the rains, the
internet connectivity at home went for a toss and I couldn't manage to post for
last one week. And to top it, I was sick and now Samu is not well. However, I need to fulfill the
challenge
and I will surely try my best to post.
I had mentioned about my visit to
Turiya Home-stay
in
Goa
, in
this post
and had promised a detailed review of the same. So today let me relive those
moments spent at Turiya through this post.
Beaches, booze, hookah, fish, friends, clubbing, water-sports, shacks
and churches, these are some of the very common things associated with Goa.
However, I discovered a new face of Goa this time around. We had just 3 days in
hand, and all we wanted was to relax and rejuvenate ourselves. That's when I
came across Turiya Home-stay in Canacona, near Palolem and Patnem beaches in South Goa. Turiya – Villa and Spa, is a restored Goan house.
The owner of the home-stay
Sandesh Prabhu
, is very friendly and that makes the
whole stay even more wonderful.
There are no pubs and clubbing facilities here, also the beach is not
that happening as Calangute. It's an ideal place, just in case if you wish to
unwind yourself. If you are the one, who loves to hear the chirping of the birds
in the silence of morning, smell of fresh flowers in the backyard and some
personal attention, then you must surely stay at Turiya. You can also visit the nearby beaches and find
solace in the breathtaking beauty of nature.I also recommend the SPA provided at the resort (additional charges apply).
The resort provided home cooked Goan meals (veg &non-veg), which
were relished by me, hubby and Samu. The staff there was very helpful and they
made our stay memorable! We went for a one day trek to
Dudhsagar waterfalls
. It
was an awesome experience.
Here are some pictures from our short trip.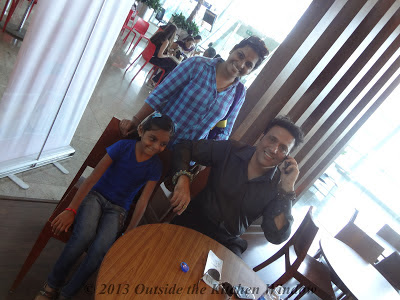 At the airport-with Govinda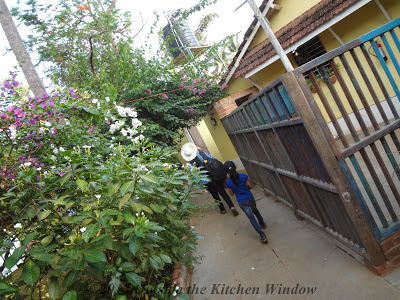 Entrance of the resort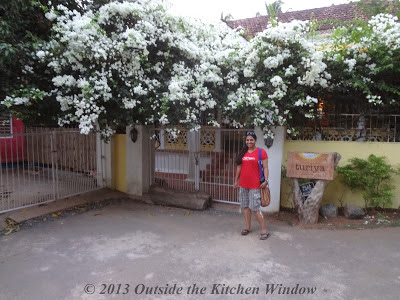 The white Bouganvillas…amazing!!!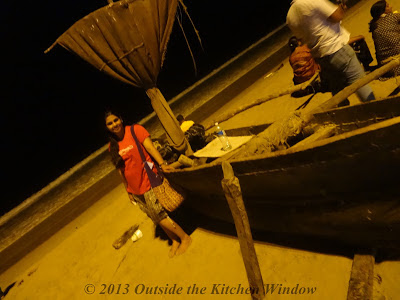 at Palolem beach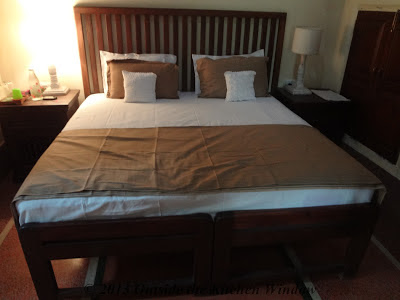 Our cozy room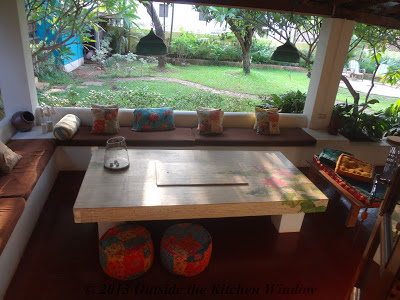 The beautiful view from our room
I have many more pictures, however, I am unable to upload them (blogger acts funny at times). Will post it tommrrow. In the meantime, share your your travel tales, eager to read your fun experiences.
Linking this to Ultimate Blog Challenge
Be positive,
Be grateful,
Keep Smiling,
Gayu