Pages from her diary
30th August
2013
His magnetic charm fascinated
me, and I couldn't stop myself from falling for him. There was something completely
inimitable about him, maybe his eyes, maybe his smile, maybe his voice or maybe
his touch. Huh! His touch…it created ripples in my soul and slowly I melted in
his arms, altogether in a different world. A strange sense of security and
comfort encompassed me.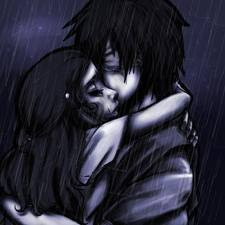 I so wished to let my
feelings flow, for a moment when I was in his arms. I wanted to cuddle him
tight, smother him with kisses, and ruffle his hair. I wanted to tell him, how
much I cared. However, I didn't want to cage him in my feelings. So I soaked in
the silent moments and said a prayer. I wished that someone special may come in
his life very soon. I slowly got up to leave, for I knew that was the best for
both of us. As I watched him sleep like a baby, holding the cushion, my heart
became heavier; however the time had come for me to leave.
Love, lust, crush, they
give it numerous names; however I wish this to be nameless. I wish this would be just like this, forever.
Pages from his diary
30th August
2013
I smile and my heart
just melts and even after 15 years, she evokes the same feelings in me. The red
shirt she wore, accentuated her curves and I wished to grab her and hold her in
my arms forever. Her mesmerizing eyes, with a smudge of kohl, her soft voice
and her pink lips, were making me crazy. I felt like a teenager in her
presence. A strand of hair kissed her cheeks, and as she tried to tuck it
behind her ears, I my heart skipped a beat.
Hours passed by like
minutes with her non-stop chatter. I loved listening to her stories, with all
those expressions, a literal 'Drama Queen',
she was. All of sudden, she hugged me and her touch aroused a thousand feelings
hidden in my soul. I could feel her heart beat faster and faster as she held me
tight. As I watched her fall asleep in my arms, I kissed her forehead and
wished if I could hold this moment forever.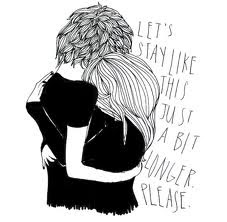 We share a strange
relationship, something which is very pure, and something which the world
wouldn't understand. I knew she would do anything for me, I knew she would say YES, this moment, however, I didn't wish
to bind her with my feelings.
Some relationships are nameless…and that's what makes them more
beautiful.
PS: Have you ever had a relationship in life, which is very special, something beyond words, yet, something which you cannot name? Share your thoughts with me here in the comment box or email me at
gs.aptekar84@gmail.com
Be positive,
Be grateful,
Keep smiling,
Love,
Gayu