There are some events, situations
or people who change your life completely. The
uPwithNLP
course brought some
amazing talented people in my life and situations which left me wondering,
whether it is
Magic
. For the past
one week after
this post
I am getting a lot of emails from people asking me to pen down my experiences with
NLP. So here in the six part series, I shall share all that I learnt and experienced
in those six days.
Day1: 22nd
July 2013
Venue: The Lalit,
Andheri (W)
As I entered the Forum I
hall of The Lalit hotel, some smiling faces greeted me. They were complete strangers,
yet the moment I walked in, I felt at peace. We all shared our expectations
from the course, some of them wanted to be better trainers, some better
teachers, some wanted to establish good relationships with clients and some
wanted to be more focused in life. The moment I heard all this, the internal
dialogue started, 'What is that you want?', 'Why are you here?', 'Are you gone
crazy?', 'This isn't for you' and so on…. Over the years I've noticed one
thing, internal dialogues influence your decisions a lot. So it is highly
important to indulge in positive self-talk. The chain of thoughts broke, as I saw
Harini enter the room. She gave us some forms to sign and then the day began…little
did I know, it was time for a Life-altering experience…!
Stories, they have been
an integral part of our life from childhood. We all love to listen to stories
and Antano began the session with his story, of how he discovered NLP and how
he and Harini, went about to set up School of Excellence. There was something
in Antano's voice, which kept me glued and as I type this sentence, I can hear
him say, "Your unconscious has lot of potential"
It was time for some
activity, and we began the 'Introduction Game'. It was complete fun and a new
way to know each other. The activity made us comfortable with each other.
We learnt more about Breathing,
Pacing
and Leading
and building Rapport and the journey towards
self-discovery had just begun.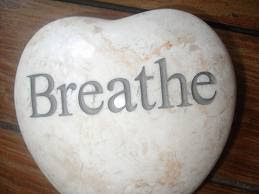 Google Images
Breathing such a simple
activity as we think, however, it's the most important factor that determines
how we feel and how we think. Strange, isn't it?
Now for a moment, think
of an event or situation, wherein you were very happy, excited and amused. Focus
on your breathing pattern and as you continue to do so, relax yourself. How does
it feel now? Some of you might have started smiling, some might have closed
your eyes, some might have felt a sense of peace in their heart and some might
not be able to express the feelings.
Now notice your
physiology as you breathe the thoughts that are running in your mind and your
feelings. I am sure most of you must have felt better and relaxed as you
continue to focus on your breathing, slowly and slowly.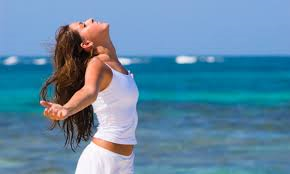 Google Images
It's all interconnected,
you change your breathing pattern, you feel good, good thoughts flow, good
memories flow and you end up taking the most appropriate decisions in any given
situation. Then you feel good and pass these feelings to people around you.
We also experienced
Trance
states and trust me it was rewarding.
As I left the hall that
day, something in me had changed; I had become calmer and more aware.
Keep following my blog
for more updates and do share your views in the comment box or email me at
gs.aptekar84@gmail.com
Be positive,
Be grateful,
Keep smiling,
Love,
Gayu