'May
I come in?' asked a feeble voice.
'Ya
come in.' Savita replied.
A
cute girl in her early twenties entered the room. She sat on the chair in front
of Savita.
'Doctor, here is my file, she said, handing
over the file to Savita. That's when Savita noticed the tattoo on her wrist. She
had seen that tattoo before! If only she could remember where.
Savita
studied her case. Tanvi was in depression for last two years and had even tried
to commit suicide.
'What
must have provoked her to take this decision' Savita wondered.
'Doctor,
you are my only hope. I have heard a lot about you', Tanvi said.
'Now
that you have come to me, everything will be fine' Savita assured her. 'I would
require some time to finalize the course of treatment for you. You may visit me
on this Wednesday.
'Thank
you doctor' said Tanvi.
That
night Savita was busy reading the file. Each and every word in the file,
reminded her of her past, a past she could never forget. That's when
realization struck. She opened the wardrobe and removed an old box. She slowly
moved her fingers over the box, as if she was trying to feel something. There
were some old letters, some ribbons, a broken toy, a greeting card and a photograph.
She stared at the picture for some time. Her emotions overflowed, in the form
of tears as she saw the photograph of her sister, brother-in-law and her cute
little niece Tanvi.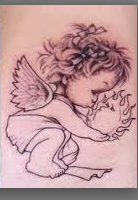 Kavita,
Tanvi's mom was excited and she had tattooed an 'Angel' on her wrist, on Tanvi's
first birthday. However, within three days after her birthday, Kavita died in a
car accident. After her sister's death, her brother-in-law had left the country
with Tanvi and never bothered to contact anyone. Years passed by and Savita had
given up the hope to meet Tanvi. But the universe had different plans.
The
wait was over, finally! Savita wiped the tears and dialed a number. It was time
for Savita to meet her niece, meet her little, 'Angel'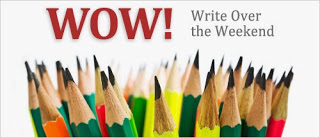 After many days, I've written a short story, eagerly waiting for your feedback!
Be Positive,
Be Grateful,
Keep Smiling
Gayu