Those
sleepless nights,
Those
long train rides,
Those
moments of confusion,
Those
moments of desperation,
Those
moments when I felt lonely within,
Those
moments when boredom crept in,
You
were there with me always…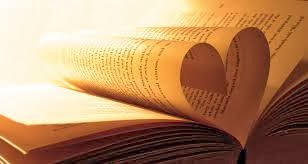 Those
days when I wanted to have some fun,
Those
days when I wanted to relax,
Those
days when I needed some advice,
Those
days when I wanted to gain more knowledge,
You
were there with me always…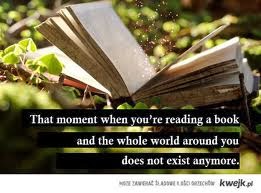 Those
days when I waited at the bus-stop,
Those
days when I wanted my imagination to run wild,
Those
days when I wanted to learn something new,
Those
days when I wanted to smile,
You
were there with me always…
As
a friend,
I
owe a lot to you my love!
'Books',
I can actually write a Book on this prompt. One blogpost won't be enough to
describe my love for books. My love affair with books began when I was in
kindergarten. I loved reading English and Hindi poetry. Tinkle, Champak and
Amar Chitra Katha were some of my all time favourites. I loved my school
library, though small, it was spacious and had some amazing books for famous
authors like Enid Blyton, Roald Dahl, Rabindranath Tagore, Premchand and many
more.
This love transformed into a lifelong commitment, when I went into
depression.
Many of my friends left me, for I had a
hysterical attack
. Some of
them thought that I became mad and their parents advised not to talk to me. It
hurt so much to see my
so called best friends
dump me, when I needed them the
most.
Luckily, I had my books. I read every possible self-help book. The 'Speaking
Tree' column in the Times of India became my source of survival. The book which
inspired me during the time of depression was,
'The Power of Positive Thinking
'
by Norman Vincent Peale. Some
of the other Self-help books, which I've loved over the years, are as follows
'When you sell a man a book, you don't sell him 12 ounces
of paper and ink and glue – you sell him a whole new life,'- Christopher Morley. Isn't it true? The efforts of the writer, editor,
publisher and the distributors finally bear fruits in the form of Books.
Writing a book is a lonely job, Preeti Shenoy describes it well,
in her post
.
Some of my favourite authors are, Sudha Murthy, Preeti Shenoy, Ravi
Subramanian, Roald Dahl, Jeffery Archer, John Grisham, Danielle Steel and
Nicholas Sparks. I am truly grateful to all the authors who have touched my
life in some way and inspire me every day!
Do you love reading? If yes, who are your favourite authors? Which are
some of your favourite books? I am eager and curious…so how about sharing some
of your thoughts in the comments, now!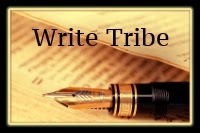 I am taking part in the Write Tribe Festival of Words 8th -14th
December 2013. Do hop on to the website, there are some Bookworms sharing their Love for Books!
Be positive,
PS: Thank you for all those lovely wishes, I had a fantastic time with my sister yesterday. I shall share the photos soon…!