'Memories'
Some
painful, some lovely,
Memories
of…
The
childhood love and care,
The
friendships cherished,
The
first crush,
The
first win,
The
first love,
The
innocent kiss,
A
caring touch!
Memories
of…
Movies
watched,
Songs
loved,
Books
read,
Games
played,
Jokes
shared,
Places
visited.
Memories
of…
Delicacies
tasted,
Festivals
celebrated,
Flowers
decorated
Fun
unlimited,
Memories of…
Disagreement with parents,
Fight with friends,
Broken hearts,
Words left unsaid,
Feelings unrequited,
Memories of….
Failures,
Struggles,
Disappointments,
Lessons learnt.
Memories of…
Compliments showered,
Appreciation received,
Medals and Certificates received.
Memories of…
Parties attended,
Dancing unrestricted,
Memories of…
Thought provoking conversations with…
Teachers,
Friends,
Children,
Neighbours,
Random strangers,
Memories
Hidden
in the deep corners of our heart,
Every
moment as we breathe…
We think
of some of these!
I guess we all carry a box full of Memories with us. These get triggered
with a song, a fragrance, a taste, a touch, a book, a random mention of place or
person, a status update or just like that, don't they? If the memories are pleasant
and happy…then do keep thinking about them…as they will bring in all the good
feelings. Then you can amplify those good feelings by taking yourself to those
beautiful memories and reliving them.
However what happens when we are reminded of an unpleasant event or
person or situation…? We sulk, we crib, we cry and the blame game and the guilt
trips begin. Just when you notice all this, immediately pull a pleasant, a
super pleasant memory from your box. Don't wait…the idea here is to do this
quickly and watch as your feelings change now…easily and effortlessly!
Some situations or people would have hurt you in the past, yet we have
the complete freedom to choose the best memory, NOW! So what are you
waiting for folks…go ahead and grab some of the loving memories and keep
amplifying them…and bring in all the best feelings, NOW!
What are some of the memories closest to your heart? What makes you
Smile? What makes you feel Loved? I am eager and curious…so how about sharing
some of your thoughts in the comments, now!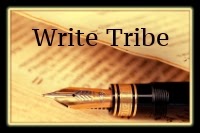 See you tomorrow with a new prompt, till then…
Have a Happy and Relaxed Sunday!
Be positive,
Be grateful,
Keep Smiling,
Love,
Gayu