I hugged
him tightly and whispered in his ears, "Let's get married"
"I
have a family", he replied
"So,
who am I?" I asked
"You
are the fountain of love, in which I
drench my weary soul. I don't wish to bind this love in a relationship, for
then it will become mortal", he
replied as his fingers caressed my cheeks.
I
lay there, in his arms, wondering where we were heading. Next morning, he had
left, leaving a note behind
"We are merely
two strangers who quench the thirst of our soul, every night."
That
note said it all!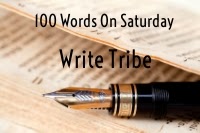 Be positive,