"He gifted me a bouquet of
flowers, a box of chocolates, a teddy bear and a greeting card" exclaimed my
friend with her eyes gleaming with love and happiness.
"That's
lovely", I replied. I was happy for she had found her prince charming.
Who wouldn't
want a partner who remembers the important days of your life (when you met,
when you kissed, when you went for your first date etc…) a romantic, handsome
and expressive guy, just like our Raj or
Rahul. A special thanks to our Bollywood heroes who take us to a
fantasyland, where we girls build perceptions of our life partner. We want them
to write poems, sing songs, dance, entertain, fight and be everything that they
are not in the first place. Even guys start building an expectation of how her Simran should be, demure, homely,
caring, and able to cook, clean and adjust under circumstances.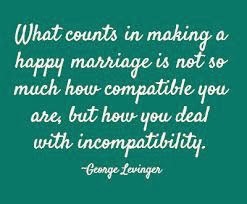 What
happens in reality, our real-life
Raj, may forget to buy a gift, as he was thinking about an important business presentation
or what more he even forgets Valentine's Day as he is busy filling up his
investment declaration form. Our real-life
Simran is someone who was busy studying and winning every other competeition in
her school and college. She is outgoing, doesn't bother to cook believes that a
guy should adjust equally for a relationship to grow.
Now
imagine, what would happen, when the real-life
Raj and Simran, meet and end up tying a knot, only to realize that, Loving someone is very easy, however,
staying with them, handling their tantrums and looking beyond their
imperfections, is a highly daunting task.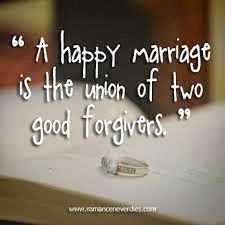 When I tied a knot with Swapnil 9 years ago, I had a different view of love,
for I was just 21. At that time,
Love
for me meant gifts, dates, movies, fun and vacations. It was altogether a
different excitement, an innocent blush and immature expectations. We have had
our share of fights (some crazy ones), days of cold war (with the dare-you-come-in-front-of-me
looks), however, what mattered was we took the effort to sort things out and
understand our individual expectations. When we did this, we were able to build
a
strong foundation
of life-long togetherness.

With Swapnil, I realized that Love is
the silence that touches your soul and brings peace. It is that four letter
word, which transcends everything. It's a powerful force of support. He has
given me the wings to fly, the freedom to be myself and an opportunity to grow
as an individual. With him around, I know I can be my worst, yet he would love
me with all his heart. In these 9 years, he has motivated me always and in all
ways. He believes in me and my talents more than what I do.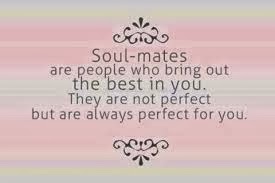 Our love
has changed both of us. He became more outgoing, developed interest in reading
and started to enjoy his hobbies. I became more tolerant, more forgiving and loving.
We discovered our love for travel, photography and food. Every day, he asks, 'what
I wrote on my blog, how many likes I got for my FB posts, how many emails I received'
I discuss my ideas, the plot, my characters with him and he is my best critic. Without
his support and belief in me, I would never have been able to take the decision
to quit my stable job and follow my passion.
The best
gift that we can gift our loved ones is few encouraging words, unconditional support
and loving them the way they are! When we speak the other person's language,
feel their feelings, understand their emotions and see things through their
eyes… And life would be completely different and special!!!
We
celebrated our ninth wedding anniversary, last week and here are some pictures
from the lovely Dinner Date