"Why don't
they come and stay with me?" Payal yelled as she threw her mobile phone on the
dining table. I knew, something was wrong, but I didn't dare to open my mouth.
I just sat there and sipped my tea. She sat in front of me and started venting
her thoughts.
"I wonder
if my parents understand my situation. I am handling everything singlehandedly
since the past six years. You tell me Gayatri, is it easy for a divorced woman
to stay alone, that too in our Indian society", she asked.
"No, it is
not, I understand your situation", I replied.
"You can
understand, but my parents, they will never. They are enjoying their retired
life in the village. Do they even know how challenging it is for me? My
mornings begin at 5am and ends at 12:30am. It's a challenging schedule, where I
have to be very alert. One thing missed and the whole day is a mess. There are days
when the maid doesn't turn up, the inverter is not working or the gas cylinder
is finished. Then there are days, when Arjun refuses to co-operate and throws tantrums
just with the mention of crèche. He starts asking questions for which I have no
answers. Then there are these cheap men in my society, who would land up at
9:30 or 10pm, asking for the maintenance cheque. The plumber, sweeper or for
that matter even the laundry guy, know that I stay alone here with my son. At
times, I am so scared Gayatri, what if they try to misbehave with me, what if
something happens to me, what about Arjun? When I am ill, I too feel that there
should be someone to take care of me. I feel stuck and helpless. My parents
overlook my entire struggle. If only they come and stay with me, it would be so
helpful. Arjun will get the love of grandparents and I will have a support
system at home. Just in case of emergency, I will have someone at home. Why don't
they understand this?" she cried.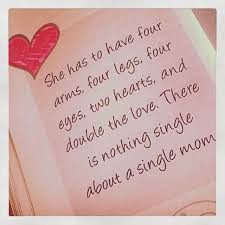 Google Images
I had no
answer to her questions. As usual our discussion ended, with Payal crying and
me consoling her. I left her house with so many thoughts running in my mind. I
knew her parents since a long time and the last time, they had come to visit
her, I had discussed this with her father. I was quite surprised to hear what
uncle had to say.
"Uncle, you
know how challenging it is for Payal, don't you? If only you and aunty can
shift to Payal's house, it would be quite helpful for her." I had suggested.
"Gayatri, I
understand your concern for your friend, but then for a moment think from our
perspective. I have slogged for 40 years in Mumbai. I have faced innumerable
challenges and I don't wish to narrate those to you. All I wanted was to live a
relaxed retired life. The few years that I am going to live, I want to spend in
peace. As a parent, am I asking for too much? Payal is educated and has a job.
She also has a maid for household chores. As far as staying alone is concerned,
there are so many women, who live alone. In the recent years, we've fought a
lot and I don't think that staying together is going to work out for us. When
parents become old, their opinions and advice are thrown out, just like
garbage. Instead of staying together and arguing for even small things, I prefer
to stay apart. We visit her twice in a year and I am happy to be with her just
for few months. She wants us to stay with her, but I know if we do that, things
will be different. I love her and I want her to fight her own battles." He replied.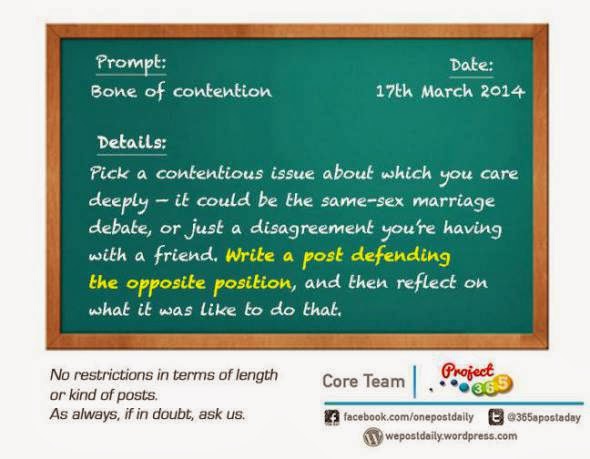 I don't
know whom to support. All that Payal wants is the support of her parents. She
wants them to stay with her and her dad wants to spend his retired life in the
native place. He believes that everyone should fight their own battles and that's
when they will emerge stronger. Do responsibilities of being a parent end, once the child gets married? Should parents be present for their children always? If they stand by them, do children take them for granted?
I leave it to
you, the readers; share your views here in the comments section. Maybe your
views will help me speak to Payal or her parents with a fresh view point. Your
views could actually assist in finding a solution.
PS: This is
a true incident (names changed) and I want you readers to share your honest
views with me. This post is a part of the Project365 team prompt, 'Bone ofContention'. Do drop by to read some wonderful takes by fellow bloggers.