"What's in a name? That which
we call a rose by any other name, it would smell as sweet." I loved this quote by William Shakespeare
as a young girl.
I was born with no name; they just called me,
Mr Ganapathy's Daughter or Mr Iyer's daughter. That was my identity until, one
day my elder sister came up with a name, Jayashree.
My
sister had a friend in school and she was a genius. She would always top the
class and win all the competitions. My sister the super creative girl that she was,
thought that if she named me as Jayashree,
I too would become an all-rounder. That was her belief and she kept asking my dad
to name me as Jayashree. The spelling too was the same, Jayashree.
After
few years, a teacher in our class asked us the meaning of our name. When she
asked me the meaning, I was completely blank, for I didn't know what it meant.
So she told me that Jayashree means
someone who wins everything, who no matter what succeeds in life. And trust me
that was the best description of my name. I had faced so much in my life, yet I
had sailed through all of this very gradually. And that made me love my name
even more. Every time someone asked me why I love my name so much, I would just
smile and say that I am writing my own
destiny with my name.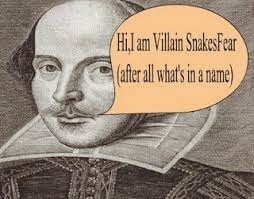 Is it..?? Really..???
But
things change with time, and after marriage my in-laws decided to baptize me
with a new name, called Gayatri. Gayatri, they say is the name of the
HinduGoddess
and there is this most popular hymn, called
Gayatri Mantra
. But, I
didn't like that name at that time. It was as if someone snatched away my
identity from me completely. It was as if I was an alien to my own eyes. They would
call me Gayatri and I would not even realize that they called me.
Years
passed by, yet I could never be comfortable with this name. The moment people
would call me Gayatri, I would feel like screaming aloud and telling them I am Jayashree. There was an internal battle
that I was fighting all these years between these two names and I never knew
which one would win. But life is not about just winning, it is something more than
winning.
Three
years ago I met someone who changed my perspective of names completely. She
called herself as PT, Privy.
Privy trifles
or Namrata or Namu and for me, she
was Ammu…! The way she danced between the names, it was so natural, that it
surprised me, instantly! I remember we were having this conversation of women
changing their surname after marriage and from there the topic went to
LordKrishna
who has so many names. Then we spoke about the creator who is addressed
by so many different names, yet they all evoke one emotion of peace and love.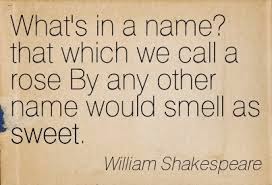 It
was a simple thought, yet so profound that something in me shifted that day and
that thought seemed so right at that moment….that I dropped off all the inhibitions
related to my name.
Today
I am Jayashree for my teachers, Jaya for my parents and sister, Jayu for my best friend, Pacman for my office colleagues Gayu for my blogger and virtual friends,
Mom for my daughter, Gayatri as a daughter-in-law and a blend
of all of these for my husband.
Today
all of these names are so special to me, each one maybe having a different
meaning, yet evoking the same powerful emotion of love, friendship and
togetherness!
So do you have
a secret to share with me, here on my blog about your name, then do
it now, I am eager to know the story behind your name. If given a chance, will you change your
name???
PS: This post is written as a
Guest Author
for the
Project 365
program at
We Post Daily
aimed at
posting at least once a day, based on the prompts provided. The prompt for
today was '
Write about your first name:
Are you named after someone or something? Are there any stories or associations
attached to it? If you had the choice, would you rename yourself?'