I
rushed hurriedly towards the elevator after parking my car. I must have glanced
at my watch for the twentieth time, just to be sure that I am on time for the
meeting with the new Senior Manager of the Operations team. Just then I saw
that the elevator was about to close.
"Please
wait", I yelled.
I
saw someone stop it for me. I silently blessed the person.
"Thank
you", I muttered, not even bothering to look at the person.
"Welcome",
he replied.
His
voice….was enough to transport me back to the times, when I was school girl…who
had a crush on him. They called it crush, but for me…..it was more than that! I managed to look into his
eyes….and yes it was him!
For
that moment, I felt my heartbeats rise and the world around me stopped….
Everything about him had changed, he was a tall, well-built man now, unlike the
gollu, he used to be in school, yet
something was still the same. His eyes, that spoke volumes and his voice that
mesmerized me since my school days, they were still the same. Words refused to
flow….yet I somehow managed to speak up.
"Hi….Tej",
I almost stammered.
"Hello…mmmm….Do
I know you?" he asked
That
one question left me numb, just like the last time. Memories from the past
danced in front of me, as if someone had pulled them deliberately, maybe just
for a moment.
**********
It
was our school farewell day and I was super excited just like any other girl of
my age. I guess the hormones do a lot of work at this age, or else why would a
girl spend almost three hours deciding what to wear and take almost one hour to
get ready. But after all this, I was really surprised when I had a look at
myself in the full length mirror in my bedroom.
My
eyes searched him when I reached school and there I spotted him, in a corner
standing alone, drinking Fanta. I had
to make the best of this moment. I mustered the courage and went near him. For
few moments, I stood there, clueless….but then….I managed to speak.
"Hi
Tej", I said
"Hey
hi, are you from our batch, never seen you before", he replied with a smile.
I
slowly crushed the soft petals of the yellow rose that I had brought especially
for him and just smiled at him.
"Hmmm…It
happens. Anyways, all the best," I replied.
I
glanced at the letter which I had written last night for him. I kissed it and
placed it in the special wallet that I had brought for him. Since that day, I
carried that wallet with me, with a feeble hope that someday I will meet him,
for it's a small world, isn't it?
**********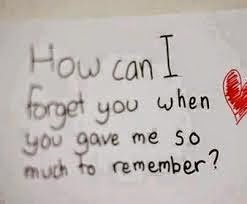 Google Images
"Hello,"
his voice brought me back to the present moment….a moment which I waited for
so long. It was just me and him, just
like I always wanted. I felt as if the elevator had stopped….just for me. I
wanted to give him that letter, which expressed all my feelings for him. How
much I longed to pull his cheeks, during the school breaks, how much his voice
hypnotized me and how much… his eyes made me curious, I wanted to tell all
that to him, now! But….were things the same today, I wondered…..and just
then, my eyes fell on the piece of paper he was carrying. That moment, I knew
what to do.
Yes,
things had changed…. for it was twenty years now….and he was my new Senior
Manager and I was a married woman with two children.
So
I did what most women in my situation would have done, I curbed my urges….the
urge to hug him, maybe just for once and feel his sturdy arms around my weak
body and then….I looked at him again.
"Ya,
I know you, I am Pallavi, the new Manager reporting to you from today", I replied
as we both walked out of the elevator towards our desks.
Strange
are the ways some people from our past come into our lives in the present. One
part of us wants to dance and smile and perhaps sing, for they have come back,
yet another part of us, dies a million deaths, for we know that they are not
here to stay forever. Then all we manage to do is…bury the ashes of those memories
in some deep corners of our heart and move on…as if…nothing ever happened!
Has this ever happened to you..? What are some of your views, share them with me, now!
PS: This post is written as a
Guest Author
for the
Project 365
program at We Post Daily aimed at
posting at least once a day, based on the prompts provided. The prompt for
today was
'Fictional elevator- You're stuck in an elevator with a person from
your past.
'