"All our dreams can come true, if we have the courage
to pursue them", precious words of wisdom
from Walt Disney.
Simple, isn't it, because all we need is a pinch of courage to go after
something which we are passionate about. But in the real world, we need courage, determination and lot of persistence backed
by very powerful beliefs, to chase our dreams. I too had a dream as a child, to
become an 'Author', but amidst the everyday responsibilities, writing took a
back seat. When I was in college, I maintained a diary and I would scribble my
feelings in it. My diary was my best friend and I could discuss so many things
with my friend, easily, without the fear of being judged or ridiculed.
My urge to write was rekindled when I joined my previous
organization as a Research Associate. My prime responsibilities were to
research the Insurance broking market and write reports for our
clients. My day began with Google and that's when I came across blogs. The
blogging world fascinated me. It was as if I had found a whole new world, where
people were ready to listen to what I had to say. That day I decided to enter
the magical world of blogging. I was super excited as I sat patiently to design
my blog. However, the initial
excitement slowly turned into an ugly fear. 'What if people don't read my blog?'
'What if I don't get readers?' these were some of the thoughts that kept
playing in a loop in my mind. The biggest challenge at that time was to silence
my mind and listen to my heart, which was telling me to go ahead and start
writing. It took a lot of time for me to finally get over that fear and in 2011;
I started my blog, 'Outside the Kitchen Window'.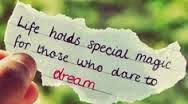 Google Images
My main aim was to voice out my opinions, share recipes and to
tell the world that, 'I have been there and done that!' I started reading many
other awesome blogs, where bloggers wrote 55word fiction, Haiku and short
stories. I too started writing these styles and to my surprise, I got some
lovely words of encouragement from experts like
Privy Trifl
es, Jack,
KP
and
Kalpana
. Slowly I started taking baby steps to reach my dream of becoming an 'Author'.
And today, I am so happy to see my dream unfold as a short story
written by me is a part of an anthology called, '
Crumpled Voices'
published by
Gargi Publishers. This book gives voices to those
crumpled
souls who are victims of social evils. After a lovely long
wait, I received my Author copies today afternoon. I finished reading six
stories. Each story conveys a unique message and I am super proud to be a part
of this anthology.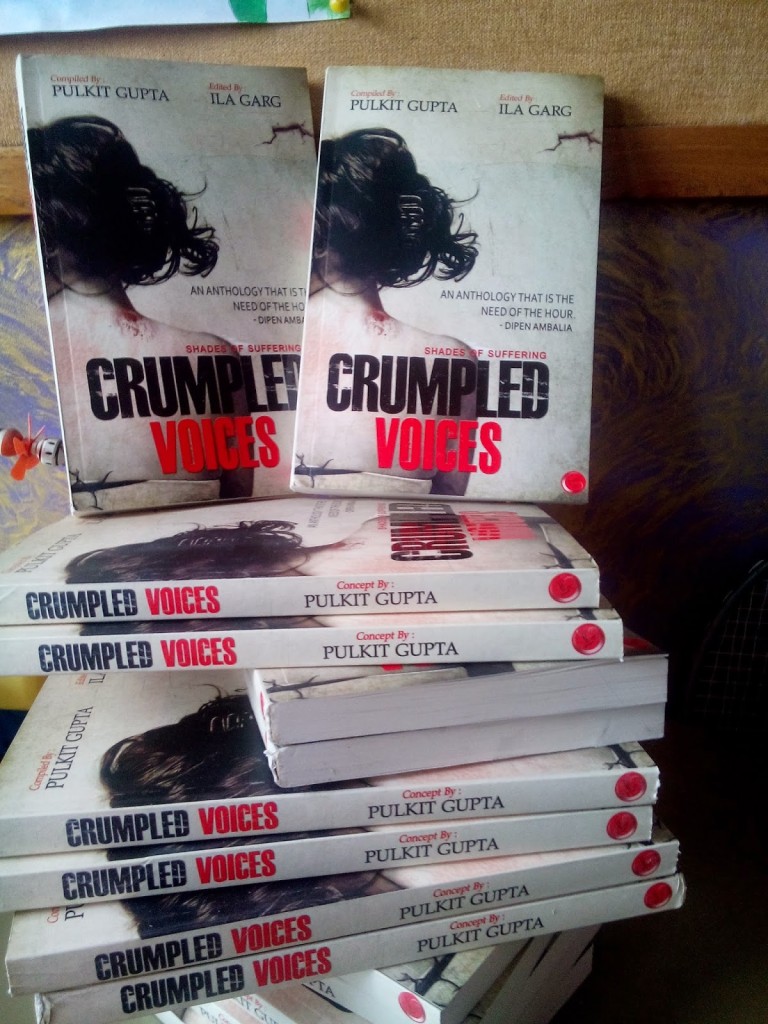 The 'Author Copies'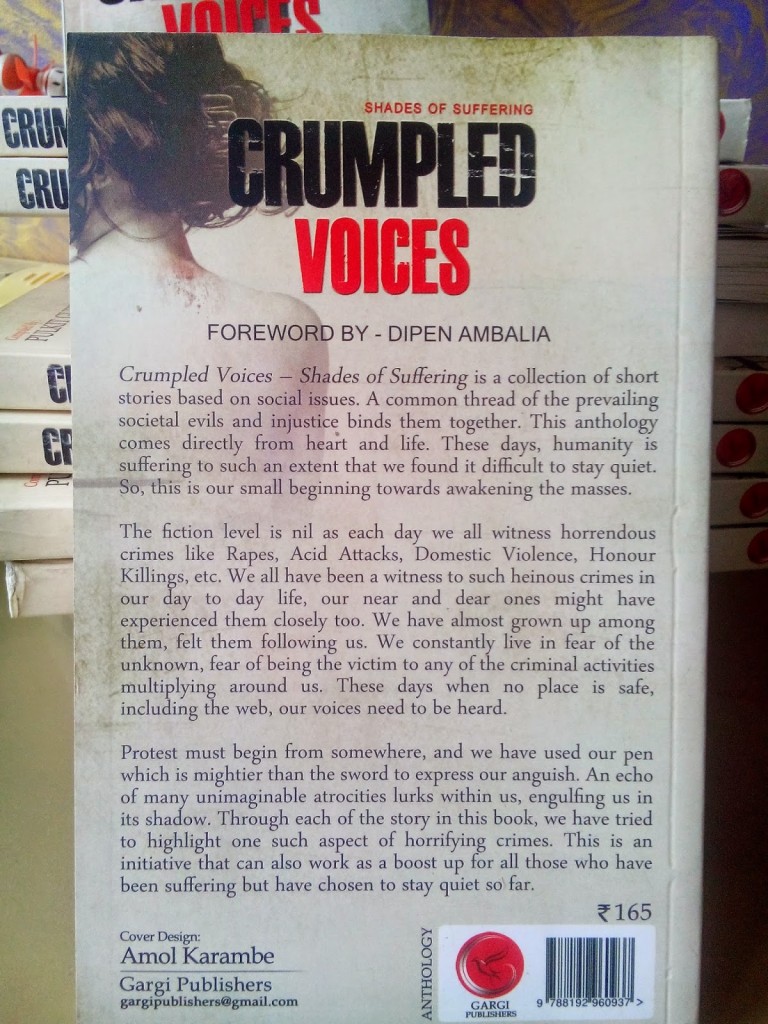 Foreword by Dipen Ambalia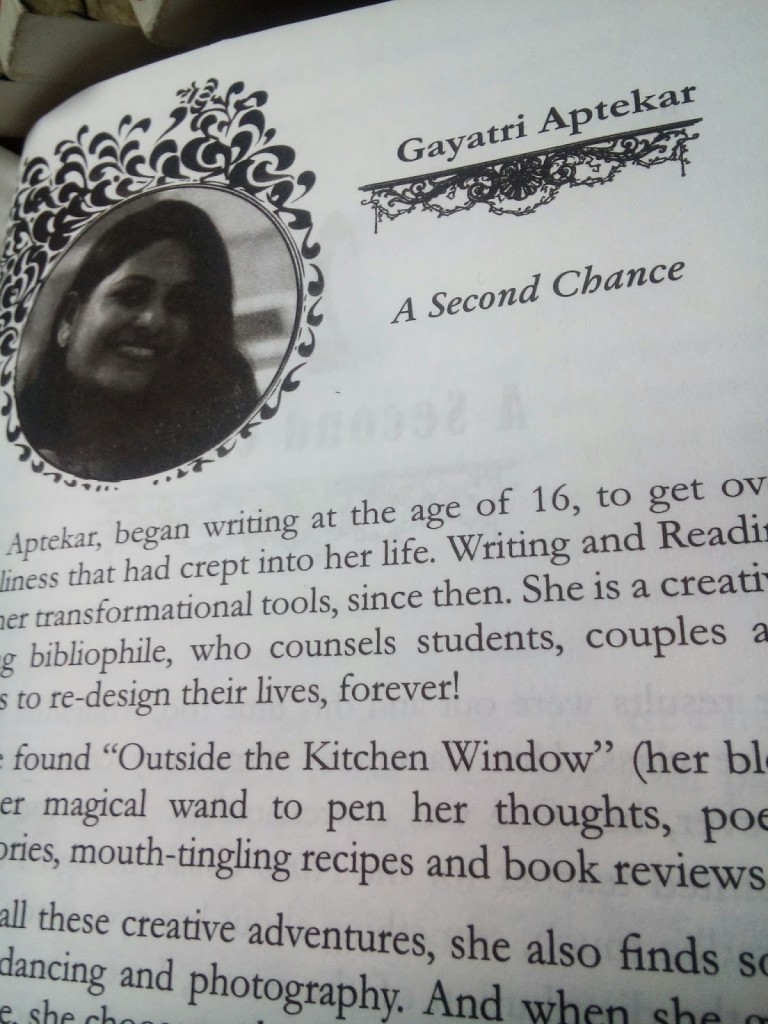 It felt so surreal 🙂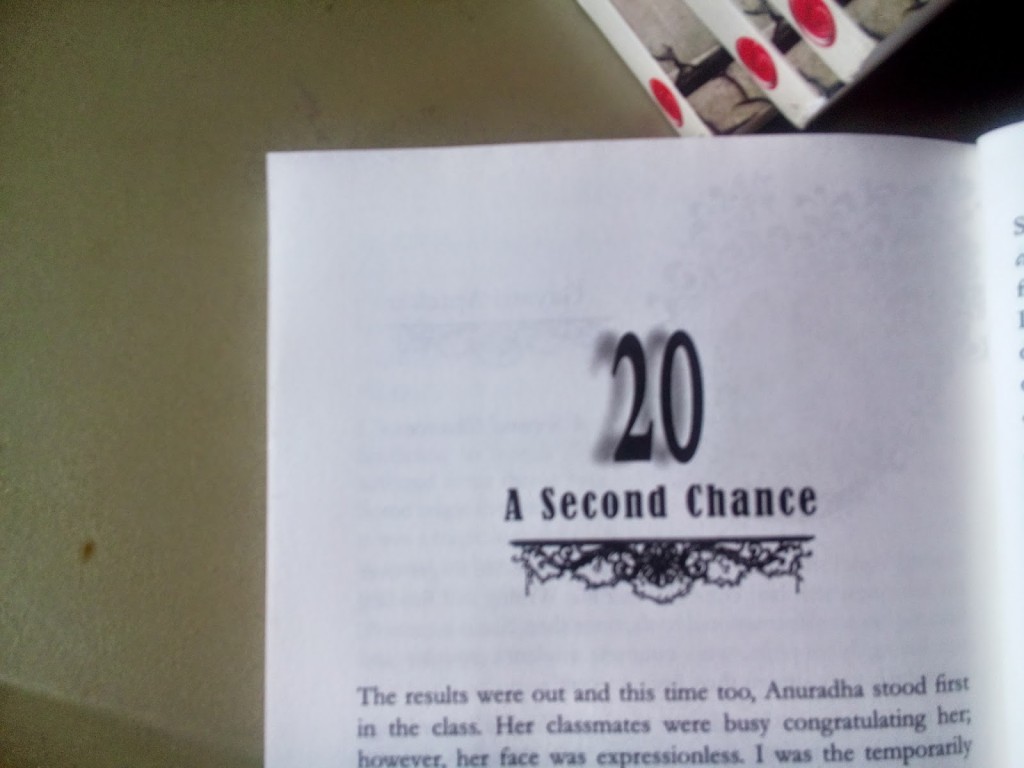 My Story 🙂
Thank you to each one of you, who listened to what I had to say
through my blog and Facebook. I am ever grateful to you! I am eagerly looking
forward to read your views on my story, 'A
Second Chance'. I strongly believe that we all get second chances, but we are so busy looking at the lost oppurtunity, that we fail to see the new oppurtunities that come our way, every single day!
To all the readers out there, if you are looking out for
something different to read this rainy afternoon, then I recommend, 'Crumpled
Voices'.
You can purchase your copy at Homeshop18.
Leaving you with some thoughts shared by my friend, Privy
"At any point of time in life we are
a dreamer, a believer, a doer or an achiever and it is these stages that come
together to define us. When you dream there will be chances that people will
laugh at them and that is when you need to believe. Once you believe you do all
that you can to make that dream a reality and once it comes true is when you
are an achiever."
Go chase your Dreams…now!
Keep Smiling,
Be grateful,
Love,
Gayu