I am a night owl and my day starts after 10pm. I
write when the world around me is enjoying the deep slumber. Most of the days,
my 7 year old is asleep by 10pm, but on some days, she will be awake to see
what her mummy is writing or reading or sketching. Yesterday was one such day.
Now that she can read English easily, I have to be little cautious when I am
writing in front of her. These were the few lines that I had penned
I love
you….like the….
Moon loves
the stars,
Sun loves the
sky,
Rain loves
the clouds.
"That is so beautiful mumma", she said and
showered me with kisses.
I was surprised. I asked her to go to sleep as it was 11:30pm, but she was
not ready to listen.
"Mumma, complete the poem na, then I will sleep", she replied.
I then started to write again. My daughter was waiting for me to complete
the poem but I was unable write. It was as if my thoughts were stuck. And at
that moment she surprised me with this…
I love you….like the…
Pav loves butter,
Pooh loves hunny,
Cat loves milk,
Dog loves the bone,
Parrot loves guava,
Burger loves sauce,
Sandwich loves cheese,
French fries loves peri peri mix,
"Hmmmmm….let me add some more", she said. I
immediately started typing out everything that she said and within a span of 20
minutes these were the lines she penned.
I love you….like the….
Bat loves the ball,
Book loves pencil,
Pencil loves sharpener,
Watercolours love water,
Canvas loves the colours,
I love you…like the…
Balloon loves air,
Piano loves the keys,
Guitar loves the strings
Fish loves water,
Saree loves blouse,
Shoes love socks,




I love you…like the…
Hair band loves hair,
Cushion loves its cover,
Clothes loves washing powder
Soft board loves the pins,
Camera loves to click,
Photo loves the frame…..and like…..
Radha loves Krishna.
"Bas Mumma, I can't think of
anything more", she said.
My eyes were moist when she finished
this.
"Hey Mumma don't cry….bas aapke
blog mein meri poem post karna", she said, hugging me tight.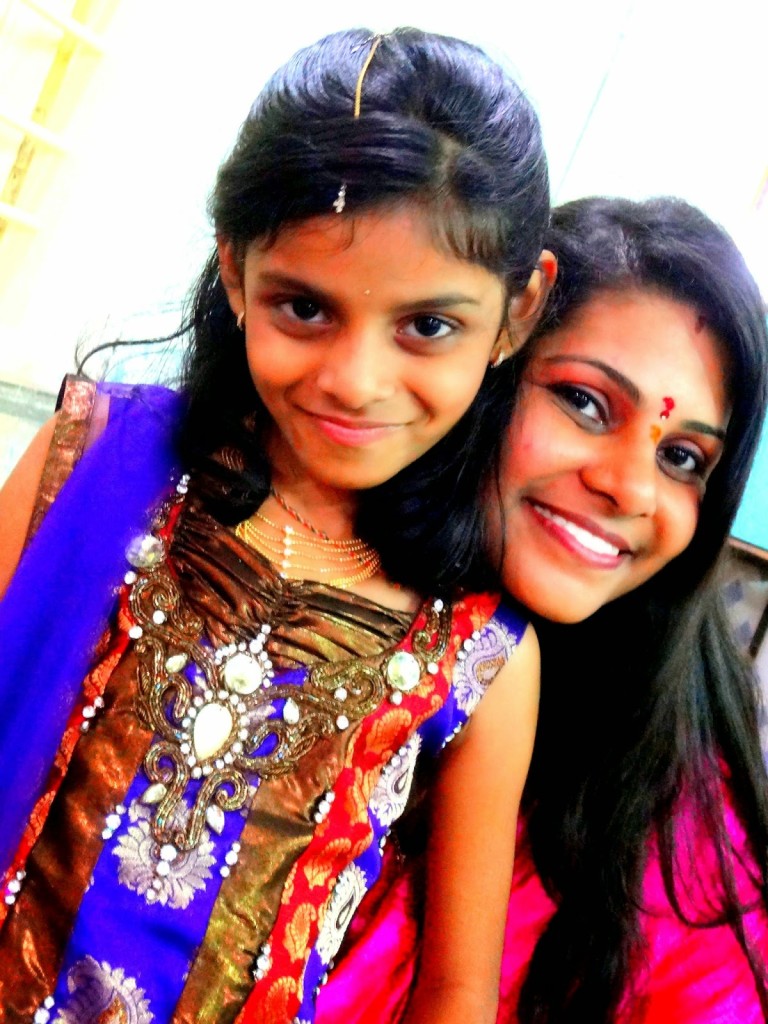 At times these late night
conversations with her make me realize, how much blessed I am to have her in my
life. Have you ever had such chats with your child? Do share your experiences with me, here as a comment or drop an email at gs.aptekar84@gmail.com. I am eager to read them!
Have a lovely relaxed Sunday, with some lovely conversations with your family and loved ones 🙂
Keep Smiling,
Be Grateful,
Gayu