To Dearest Samu,
As
I enter the 11th year of my marriage with your dad, I wish to tell
you some things that maybe no one will ever tell you. Few years from now, when
you read it, I want our discussion to flow. I will be eagerly looking forward
to listen to your views on this, very soon.
I
was thirteen years old, when your grandpa yelled at me one day.
"Get
up you lazy bone. If you are going to sleep this late (it was only 7:30am),
your future in-laws and husband will throw you out of the house."
I
got up annoyed and yelled back at your grandpa.
"Why
does everything these days revolve around marriage? I am just 13 years old Appa."
"How
dare you raise your voice? You keep running around like boys, laughing loudly
and shouting. When will you learn to behave like a girl?" your grandpa shouted.
I
didn't want to spoil my day, so I kept quiet, but deep within I started hating
my future in-laws and husband. Every my mind was fed with information on how a
girl should learn to cook, clean the house, wash clothes, stitch clothes etc…
because, someday she would be married
and she has to do all of this for her future husband and in-laws. I hated this unnecessary
download of information as it was killing my lovely image of marriage and love.
Love
for me was finding someone who will write poems, buy books, make coffee and take
me to beautiful places. Let me tell you frankly, I hated the word marriage, as
I believed that it was a full stop to love, but one day in my early twenties, I
met your dad. We both worked in the same organization. As our interactions
increased, I realised that we shared the same interests, for reading,
travelling and music. Slowly our friendship turned into love. I was fickle like
a feather in the wind and he was calm like a shady tree. He was shy, I was
expressive. He loved silence and I kept yapping. His idea of a perfect weekend
was relaxing at home, eating home cooked food and watching TV, while I wanted
to roam, watch movies, hog food at dhabas.
He did everything with proper
planning and I was an impromptu. I can go on with the list my dear….but there
was something that we both had in common, love. We both longed for love and
acceptance and we found it in each other.
You
might hear of couples who dated for many years and then got married, but your
dad and I got married within seven months of meeting each other. I was just 21
years old when we tied the knot. Everyone around did a fantastic job in scaring
me. They told me how difficult it will be for me to adjust in a joint family,
how demanding in-laws can be and how dominating husbands are. I took the first
step into your dad's house with all these beliefs and guess what; I manifested
all of these situations.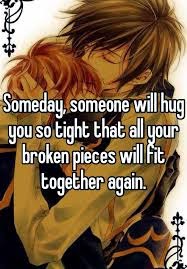 Google Images
I
did find it challenging to cook for six people and that too the Maharashtrian meal which includes, chapatti,
sabji, dal and chawal. Some days the sabji turned our too spicy while some days
the dal was too watery. Some days the rice was not cooked properly and some
days the rotis were burnt. However, my in-laws and my husband didn't throw me
out of the house. They ate whatever I cooked with no complaints. Your dad and I
fought like crazy in the initial years of marriage. We would not speak for
days….oh how much I cried on those days. Our relationship was falling apart
and that's when you entered our lives. At 23, I didn't know how to manage
myself and here you were sleeping peacefully on my lap.
I
was helpless and I needed support and that's when your dad stood by me. I
started seeing a new Swapnil. The five days when I was in the hospital, he was
with me the whole day. He sang songs to you, changed your clothes and held you
all night when you cried. His silence slowly started to break and together we
started our journey as a parent.

He
became more caring and I became more patient. I embraced silence and he became
more expressive. I wanted to relax on
weekends and he wanted us to explore the city. I wanted to eat at home and he
brought yummy takeaways. I preferred to read and he started reading too. Music
helped me control my moods and he downloaded my favourite songs, got me MP3
player and recently a JBL Speaker. Your birth transformed us and I am ever grateful
to you for that. It rekindled the love in us. It helped us bond even more.
Samu,
marriage is not about the well-groomed groom and the beautiful bride; it's
uncovering the deeper hidden secrets of the soul. It's about dreaming together
and making those dreams come true. It's not about holding hands when things are
rosy; it's about hugging each other when everything's falling apart. It's not
about diamonds and expensive gifts; it's about the million smiles exchanged and
the warmth felt. It's all about forgiving and starting new, every single day. It's not about just staying together; it's about growing
together as an individual and as a couple.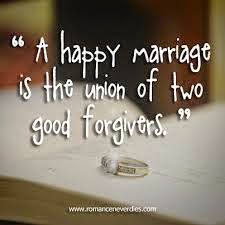 Google Images
I
will never force you to get married, but if you ask me, marrying your dad is
the best thing that happened to me. My marriage has helped me blossom even more
beautifully as an individual. The freedom, space, love, trust and understanding
that your dad showered upon me, has shaped me as an individual today.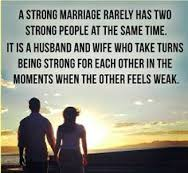 I
love you a lot my darling and you are the best blessing I ever received from
God! Continue to spread magic wherever you go and in whatever you do.
Lots
of love and blessings,
Mumma