I've
heard people say that 'Social Media' is not that safe place to make friends,
but my virtual friends have become an integral part of my life. I have not met
many of them, yet, I feel I know them since years. One such inspiring friend I
met a year ago via Facebook is Swathi Shenoy. She sent me a request after
reading few of my blog posts and on 27th February 2014, she started
blogging. Since then I've been hooked to her blog.
Join
me in welcoming the cute girl next door, Swathi Shenoy who blogs at
Flightless Bird Thoughtful Wings
.
Here's wishing her many more joyful years in the blogging world.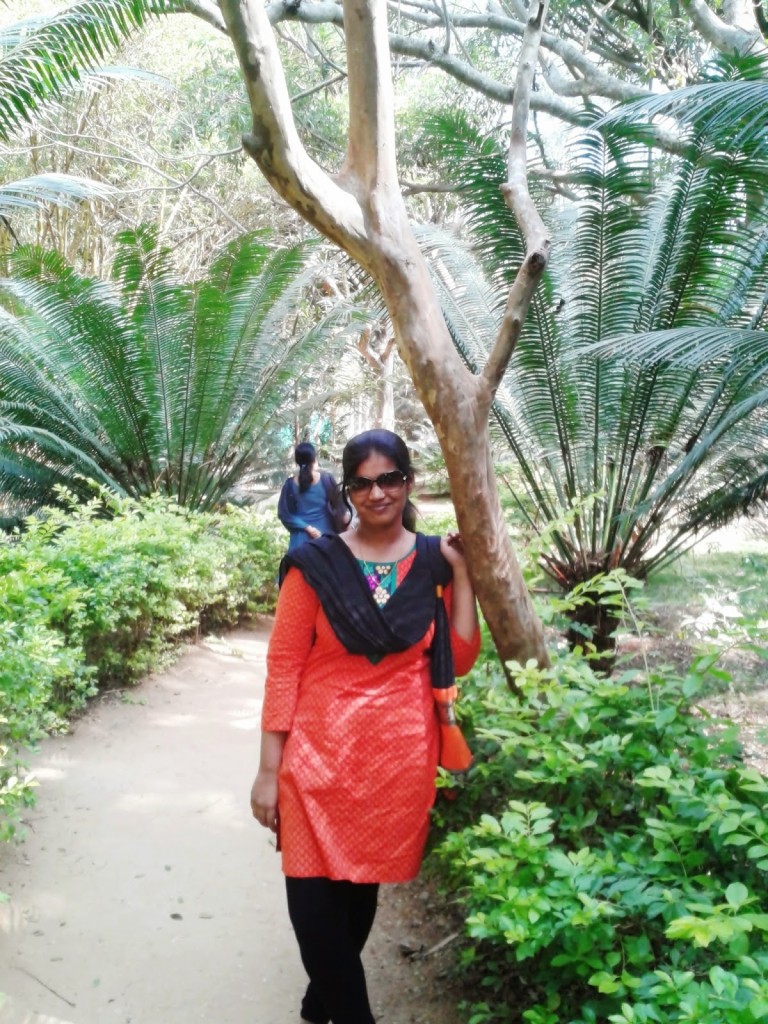 The cute girl with some amazing talent!
Your Strongest Weapon
We all come across people who are very successful in life. We even envy
them and wish we could be like them. But have you ever stopped to consider what
made them so different? What was the thing that they did differently that
helped them climb the ladder of success? Many of us even blame it on luck and
sit back, cursing our lucky stars that failed to perform the magic in our
lives. But truth be told, it is no magic! Neither did they sit back waiting for
their lucky stars to do the trick nor did they wait for the world to give them
the vote of confidence. The only thing they did differently was, they believed
in self and we all have seen where that has got them.

Self confidence is your strongest weapon, a quality that
makes living worthwhile. We all have the capability to achieve great things in
life but the only thing that holds back most of us is self confidence or rather
the lack of it. How many times has it happened that you think about something
brilliant and are all excited about implementing it? Then the traitor thoughts
start creeping in your mind, making you wonder if it really is worth a try! The
initial excitement starts waning off slowly as the doubts start creeping in and
finally you end up deciding the idea that seemed all too bright in the
beginning is just lame! But how did that happen? Weren't you supposed to shine?
Then how did you end up all disappointed?

This happens mainly because we deny ourselves the credit we deserve. We
take our ideas too lightly and shrug it off before it even starts taking shape.
We give more importance to others' opinion than ours. "What people might say?"
has shattered so many dreams till date. But is there no end to this vicious
cycle? Of course, there is! But it is all in our hands. We are the ones who
have to decide when to step out of the path of self destruction we have
subjected ourselves into and start walking on the path leading to success.

"How?" you may ask! Well, there isn't any definite set of rules for me
to quote but there are a few things which I follow; tips which have helped me a
lot to improve my self confidence and which I am certain, will help you too.
Ø First
of all, stop thinking "What will others say". When people mock you, it is just
momentary. They will forget the entire incident after a while. They probably
won't even remember you! But you, on the other hand, you suffer from a greater
loss! You would have lost an opportunity of proving your worth and such
opportunities aren't worth losing for the opinions of people who doesn't even
matter in the first place!
Ø Never
belittle yourself! We always tend to think high about others. While this is not
a bad thing, underestimating our own capabilities isn't a good thing either!
Ø Stop
expecting everyone to come up with praises for your work. Sometimes we depend
so much on others' words, that when people don't praise your work, we will
automatically think that we didn't perform well! We forget to consider the
opinion of the one person who is really important – ourselves!
Ø Never
ever compare yourself with others! Each of us is different and we all have got
our own strengths. Identify yours and work on improving them.
Ø Last,
but not the least, think positive. Negative thoughts like 'What if this goes
wrong' can deter your self confidence to a great extent. So, keep saying to
yourself that you can do it; make it your mantra. Because, when you believe in
yourself, then there is nothing or no one who can stop you from achieving your
goal.
About Swathi
Swathi
is a 21 year old student, who is currently pursuing her degree in Computer
Science and Engineering. She is a self proclaimed bibliophile and forgets the
world around her when she dives into the world of novels! Writer, dreamer,
singer, artist, travel enthusiast and nature lover – that pretty much sums up
her for beginners. To find out more about her, visit her blog Flightless Bird
thoughtful Wings (
http://swathishenoy.blogspot.in/
)
where she likes to spend all her free time.
PS:
Hope you enjoyed reading this power packed post on boosting your 'Self Confidence'.
I am curious to know how you all can redesign your life using this essential
tool. Come share with us your thoughts.
Love
and Gratitude,
Gayu