In
2012 I began the
30 days Gratitude Series
on my blog and many of my blogger and non-blogger friends joined me in
celebrating and thanking the wonderful things and people in life. Those 30 days
I observed that there was an instant shift in the states of mind, when I
chose
to focus on what's going good in
my life. Writing down the things that I am grateful for gave me the ability to
look at life with a different pair of eyes and gave more power and freedom to
me.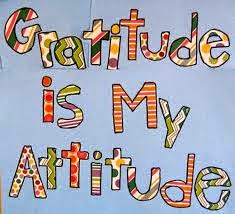 Today
is Vishu, the beginning of a new year
and I thought how about starting with the Gratitude
Series again. So starting today for the next 30 days, I will be posting
five things that I am grateful for daily. I shall write a post or add pictures
to express my gratitude.
Let's
begin with some wonderful things that happened today-
1.
The
day began with Vishu wishes pouring
in from family and friends. It felt amazing to receive so many blessings from
elders. A blessed start of the New Year.
2.
My
best friend Prema called me today and we spoke for 45 minutes about the new
developments that are happening in my professional life, rains, books and
Kerala. It's a friendship that began when I was 18 and I cherish our friendship
a lot. We usually speak once or twice a month and we don't chat on Whatsapp or
FaceBook, yet our friendship has grown deeper in all these years.
3.
Another
college friend called me today and from his voice, I could recognize something
was bothering him. He was unable to take a decision related to his career and
needed more clarity. We spoke for one hour and in those 60 minutes I showed him
how he had the choice to choose the best
and how he could easily do it and clear the confusion. He later messaged me
that he has got more clarity now and thanked me. I knew how much this decision
mattered to him and I am grateful that I could help him in making better
decisions.
4.
Last
Saturday we celebrated my daughter's eighth birthday. We kept a small party at
home and I organized few games and there was lots of music and dance. Today a
parent of one of Samu's friend thanked me for arranging a happening party. She
said that her daughter enjoyed the games and had lots of fun. It feels great to
get such an amazing feedback.
5. Today a lady messaged me on Facebook and
said, "I read your blogs and FB page and
I felt an instant urge to connect with you." This made my day even more awesome and I feel
blessed to touch the lives of people in my own little way.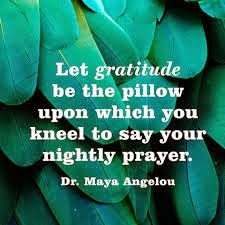 Google Images
Now
that you read my gratitude list, I
welcome you to share yours. You can choose to post it on your blog or on your
Facebook page. Let's come together and choose to be grateful, now!
See
you tomorrow. Good night!
Lots
of love,
Gayu