Scene 1
"You're so beautiful….so damn beautiful…." the alarm clock beeps. I press the snooze button for the fourth time. One glance at my mobile and I realise I am already late. The warmth of my cosy bed refuses to leave me, just like a teenage lover. I drag myself to the washroom and splash water on my face. The cool water refreshes me and I get ready for the day ahead.
I head over to the kitchen. I cut the onions and tomatoes and fry them in a pan. I beat the dosa batter and pour a ladle of batter on the hot tava. The sound of the blender wakes up the family. I remind myself, I have to get it repaired…or else the people in the society will sue me for waking them up at 7am on a Sunday morning. Yes, you heard it right…it's just 7am and it's a Sunday morning. Wait… before I begin to explain, let me finish making the chutney and dosas. I have to prepare the lunch too. I gobble up two dosas, as I get ready to prepare the lunch, which by the way is chapatti, sabzi, dal and rice.
"Mumma we are getting late", yells my daughter.
Oh god! It's 11am. I quickly take a shower and dress up in my white salwar kameez. I search my green dupatta and as usual it decides to hide itself.
"Mumma, its 11:25", yells my daughter again.
I pull a blue dupatta from the closet and in turn few kurtis fall on the floor. I push them back in the closet, pick my bag, mobile and enter the lift…..
"Uffff"
"Mumma…."
"What?"
"You forgot to wear your sandals" smiles my daughter.
I laugh. I go back to get my sandals. Luckily we get a rickshaw and reach the Dance classes at 11:40 am.
My guru smiles at me and says nothing as I enter the class full of students who have already started the dance practice. The next two hours, I am not a mom, a daughter, a daughter-in-law or wife…I am just a soul who craves to dance…..
Scene 2
It's a long weekend, hubby and daughter wish to watch a movie and have lunch at our favourite restaurant, but….I have a client visit.
"Mumma, why do you go on a Saturday?" asks my daughter
"Because my client is a 14 year-old boy, who gets holidays on weekends, just like you." I reply.
"But Mumma, the movie…"
"This little boy needs your Mumma's help." I say pulling her closer to my chest and kissing her forehead.
"I'll miss you", she says.
I smile.
Scene 3
"Are you sure you want to conduct the workshop today?" asks my hubby as we both stare at the dark clouds that seem to have not run out of water since the past 24 hours.
"I was never so sure", I reply.
We pick up the stuff required for the workshop and leave for Khar from Kalyan. I conduct the workshop and we leave Khar at 3:30pm. The roads flood, with the rains pouring incessantly. There's traffic and the honking sound doesn't even stop for a second. I see few men fighting and a traffic police tries to solve it. I switch on some music, peppy numbers from Bollywood. Yo Yo Honey Singh comes to my rescue. I wonder if music would make our journey easier. Yes it did…and we reached home for dinner, at 9pm.
******************
"Follow your Passion", "Listen to your heart", "Do what you love", these are some of the words of wisdom that we hear from people around us, from management gurus and leaders. These lines are so powerful that now and then we get the urge to quit what we are doing and pull a canvas to paint or pack the bags and travel the world, isn't it?
I feel that the word 'Passion' is glorified to such an extent that people forget- The grass is always greener on the other side.
Two years ago, I quit my job to switch my career as a therapist. I loved working with children, helping them overcome any challenges. My counselling and therapy brought instant and sustained results in children. Parents were happy and so was I.
Few months into it, I started visiting schools, meeting teachers, headmistress, and counsellors to understand the challenges that children face today. In this process I discovered that more than children parents needed guidance. I started meeting parents of special needs children, single parents and grandparents. Many welcomed me and my new ideas, while some pushed away my services. To say that I was hurt would be an understatement. Imagine talking to at least 20 new people every single day out of which only 2 or 3 fixed an appointment.
I was not a doctor, a psychologist, psychiatrist or a certified counsellor, so how could I take sessions, questioned some parents and teachers. Yes, I wasn't any of those, but I had rich life experience, I had overcome my fears, gotten over abuse and depression. I understood the feeling of loneliness and being unloved.
I kept meeting people and some kept rejecting me. Friends and relatives wanted my services for free and I struggled to say 'no' to them.
There were friends who commented, "Oh! You are so lucky; you are doing what you love to do". Or "You get money to just talk and tell stories– that's amazing. How I wish I was that lucky."
You bet- I am lucky!
To work with children, I had to step into their shoes, enter their map and see the world through their eyes. I learnt about WWE stars and listened to Eminem and Yo Yo Honey Singh. I watched cartoons, sci-fi movies, learnt to play the keyboard and gathered information of popular sports like football and cricket. I read books about fairies, witches and magic. I practiced, failed, practiced, failed and every time this happened, I gathered feedback, did my research again and succeeded.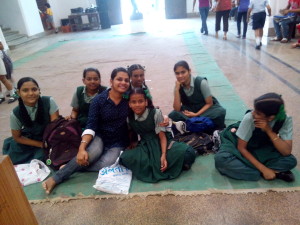 Some months I had nothing to do and on some I was busy for ten days at a stretch. Some months there was no income and on some, abundance kept flowing. Some simple cases I couldn't solve and some complex ones, I got 100% results. I felt like a pendulum, oscillating from one end to another, I had to keep going….
There were times I doubted my ability and there were times when children said, "Gayatri aunty transformed my life." There were times when I thought I couldn't handle it any more…as girls spoke about physical and sexual abuse. I have a daughter too….questions cropped up…but I had to cut them… step back and look at the case as a practitioner and therapist.
I met single mothers supporting their special needs child, alone. I was their ray of hope. Their trust pulled me down at times. I questioned my ability to work with them…but the moment I met them…my doubts melted away and I did much more than I ever thought I could.
There are no deadlines, no boss, no performance appraisal, no monthly salary, no coffee breaks, no gossip, no sick leaves/ paid leaves and no office parties. Each day is different, each client is different. I learn every single day, from every single failure and from every single achievement. Some days drain me out….but I pump myself up by reading books, watching some Tom & Jerry episodes, surfing the net, playing with my daughter or by just shutting off everything and going for a long walk….alone. Some days bore me and to kill the boredom, I dress up in a saree, apply little gloss and start working on an article or a story. Some days words refuse to flow and on some days the dam just breaks and I write for hours at a stretch.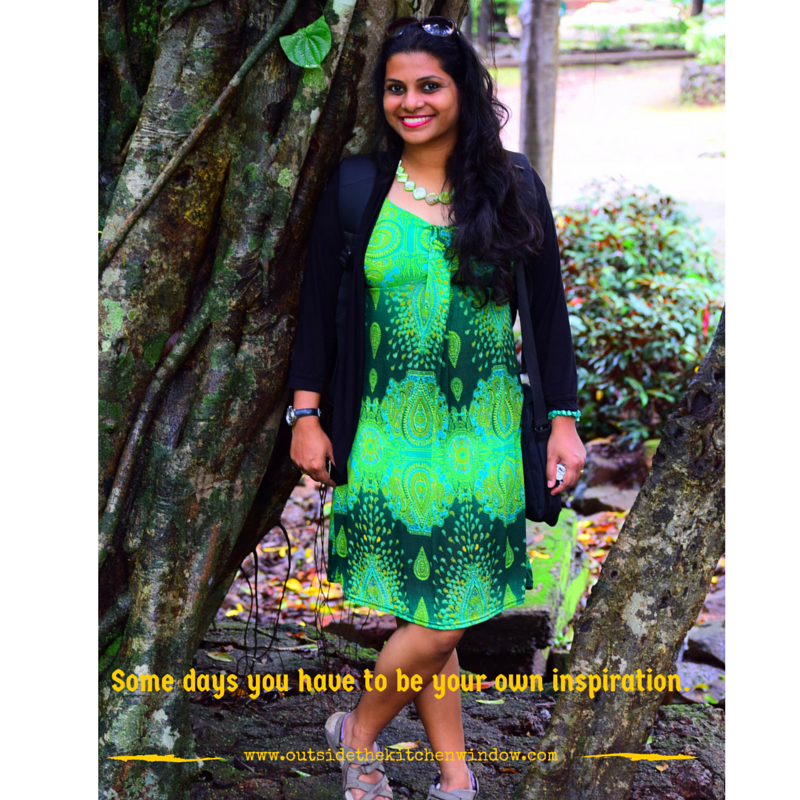 This, my dear friend, is the other side of following your passion.
Have you ever thought of quitting your day job and doing something that you love? Have you ever thought of shifting your career?
What are some of your thoughts? I am eager to listen, let the discussion begin in the comments.
Love and Gratitude,
Gayu