There are some books that you choose to read and then there are some that land in your bookshelves, wanting to be read. I read about #IAm16ICanRape a month ago on Facebook and wondered who would want to read a book on rape. Just when I forgot about the book, the author Kirtida Gautam, shared the teaser of the book with me. After watching the teaser, I went ahead to read the blurb and immediately I knew I had to read the book. Kirtida was kind enough to send the book for review.
About the Author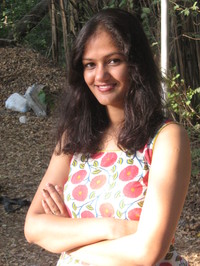 Kirtida is a clinical psychologist turned screenplay writer who completed her education from the Film and Television Institute of India (FTII), Pune, India. Her passion for psychology and writing inspired her into writing psychological thrillers. While the readers are reading this introduction, the next thriller is in the making…
Blurb
To destroy great EVIL, GOOD has to shed tears of blood.
Rudransh Kashyap is a self-made billionaire and man of high moral fiber. His life is shattered when he returns home one day to find that his prodigy, his 16-year-old grandson, Aarush, has been arrested and accused of a brutal gang rape. It is easy to say, "Kill the Rapist" but what if the accused is your child?
This case takes an unprecedented turn when Aarush's identity is made public on social media. Rudransh finds himself living a nightmare as he fights against tremendous odds to get justice for Aarush, to save him and to bring him back home… But what if the unthinkable is true? Can Rudransh save his grandson, or will he end up fighting a different battle altogether?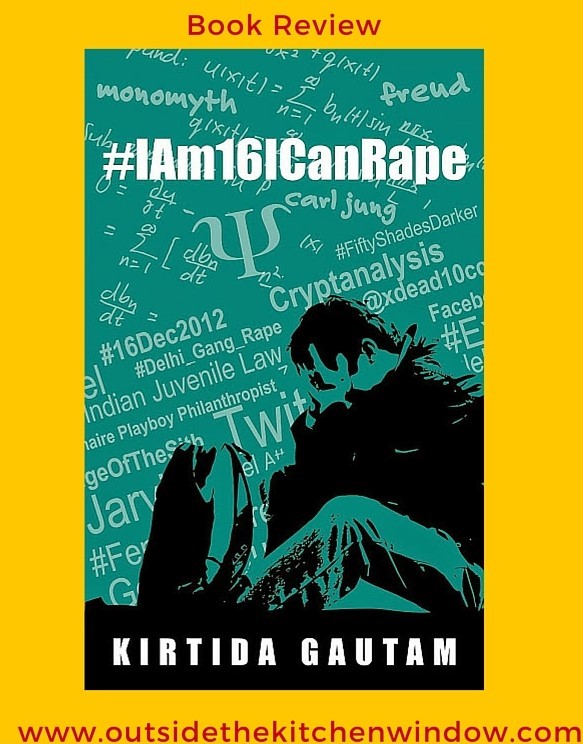 ***********************************
There are 12 main chapters and each chapter is divided into sub-chapters. The author has suggested a reading style before we proceed to read. I honestly didn't know what to expect from the book, and with a clear mind started reading it.
16-year-old Aarush is a 'champ'. He is handsome, rich, witty, genius and an adorable teenager. He is the grandson of Rudransh Kashyap a self-made billionaire. RK-JEE is a leading institute that provides coaching for IIT aspirants. Rudransh dreams of coaching his grandson and making him a super successful engineer. However, all his hopes and dreams get shattered the day when Aarush is arrested and accused of a brutal gang rape.
Is Aarush guilty? Will Rudransh stand up for his grandson? Where are Aarush's parents? Will the girl get justice? What is rape and what pushes a man to commit such a heinous crime?
The story hooks you from the beginning as it unfolds in Meghna's voice. She is the lawyer fighting the case for Aarush. Each sub-chapter describes the reactions, responses and feelings of the characters involved in the story. The shift in the point of view creates the much-needed tension and makes the story extraordinary. Each character is powerful and brings in a new twist. With each twist, the story delves deeper brings forth various subtle issues that we are facing now. I couldn't put down the book as each chapter ended with something more interesting to look forward.
500+ pages and such a heavy topic- I thought it will take me weeks to finish reading, however to my surprise I finished reading the story in two days. Thanks to the easy flow and rise in action that kept me enthusiastic. Writing about social issues is challenging and hats off to Kirtida for choosing such a sensitive topic and weaving a psychological thriller around it.
The best part that stands out in this story is its climax and one must read it to feel the difference. A great story always shifts the way a reader perceives a particular concept and I must admit Kirtida is successful in doing that. The story is narrated with so much conviction that I felt an immediate connect with the characters. Pihu's innocence and honesty touched my heart, while RKji's ethics and mind-set increased his respect. Aarush will stay etched in my soul forever for his vulnerability.
This story delves deeper into the psychology of a rapist. The psychological concepts are well researched and written in lucid language. It was a perfect read for the therapist in me.
I feel that the editing could have been better and  repetition of concepts could have been avoided. Apart from these two points, I feel that Kirtida has done a splendid job as a debut author.
Stories are a powerful medium to reach out to the society, bring a shift in the thinking and transform mankind. I highly recommend this book to everyone, especially to men. They say "Be the change you wish to see", may this book be that change. I look forward to read more stories on social issues from Kirtida.
Leaving you a powerful quote from the story, "A society should know when to forgive, but it also needs to know when to punish."
PS: I thank Kirtida Gautam for sending this incredible book to me. You can buy your copy from Amazon.in