Do you know what the best part of writing a wishlist…is? It comes true…YES!
My journey with wishlists began three years ago in the month of December 2012. I had an ankle fracture and was on bed rest, when I read the book, 'The Secret Wishlist' by Preeti Shenoy. Inspired by the protagonist of the story, I too wrote my wishlist and was surprised to see most of my wishes come true.
Yesterday I wrote my wishlist and thought of sharing it with my blogger friends.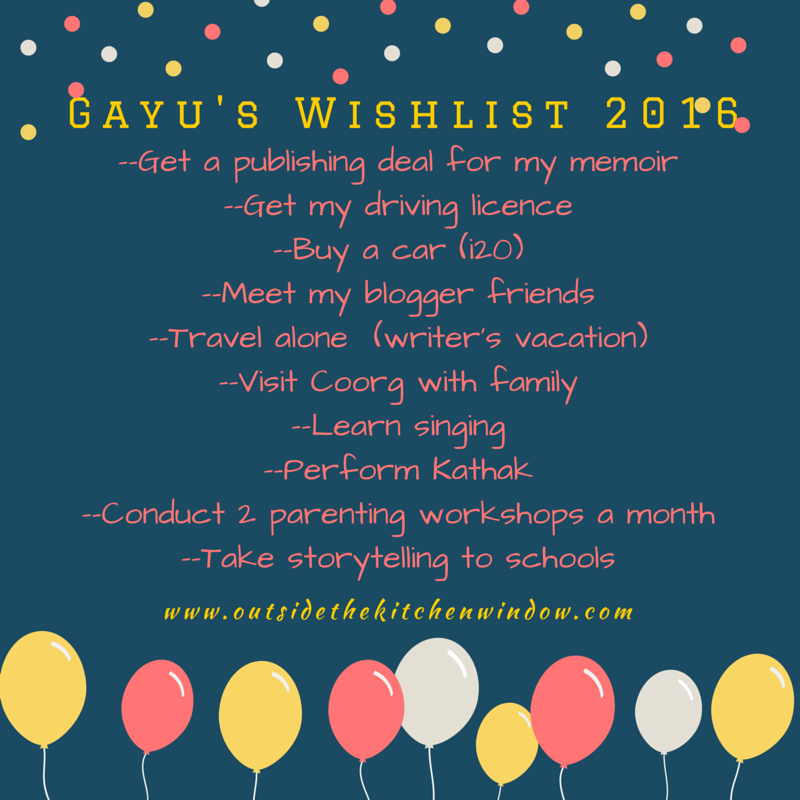 In the words of A.P.J Abdul Kalam , "You have to dream before your dreams can come true."
Have you ever written a wishlist? If yes I would love to know your experience and if you have never written a wishlist, what are you waiting for. Go grab our favourite pen and write it down, today! And I'll love to read your wishlist.
Love and Gratitude,
Gayu