Dear Samu,
I still remember the feeling of restlessness and relief when the doctor placed you in my arms on 11th April 2007. I was relieved because it was a tough struggle of 13 hours. Finally you were right there in my arms, crying. I don't remember if I laughed or cried at that moment. I must admit I was feeling drowsy and all I wanted was some sleep. The nurse took you, while I slept and when I woke up I saw you sleeping peacefully next to me. I was speechless, looking at your innocent face. However, suddenly a sense of fear rose from the pit of my stomach and I cried for hours.
For years I had heard of a mother's unconditional love, but I wasn't able to feel that love for you at that moment. I didn't know how to love you. Children are not born with an instruction manual and at 23 I wasn't prepared for the sleepless nights, the breastfeeding sessions and responsibilities that came as a package deal for new mothers. There were days when I felt lonely and days when I felt like giving up everything and running away.
They say "Everything happens for a reason" and your birth made me believe in this quote even more. I was stuck in the deep dark hole of depression, when you came as a ray of hope to pull me out of it. The journey was challenging. I made a lot of mistakes, yet I chose to fight and find a way out. My aimless life, now had a purpose and that was you. I chose to live for you. I was determined to seek help and break the shackles of depression, just for you. I wanted to shower you with all the love that I never received as a child. In you, I saw the little Jaya.
I began the journey of recovery by painting…red, green, yellow, purple and blue…slowly you added vibrant colours to my black and white life. Suddenly my dull surroundings became bright and I started enjoying my life. Then you danced. And with you I danced as well. You waited till I returned from office just to listen to my stories. You loved travelling and with you I explored some amazing places. If ever the thought of giving up resurfaced, your image flashed in front of me and renewed my hope.
Today as you celebrate your 9th birthday, I wish to thank you for being my lighthouse, for being my answer to life's questions and above all for choosing me as your mother.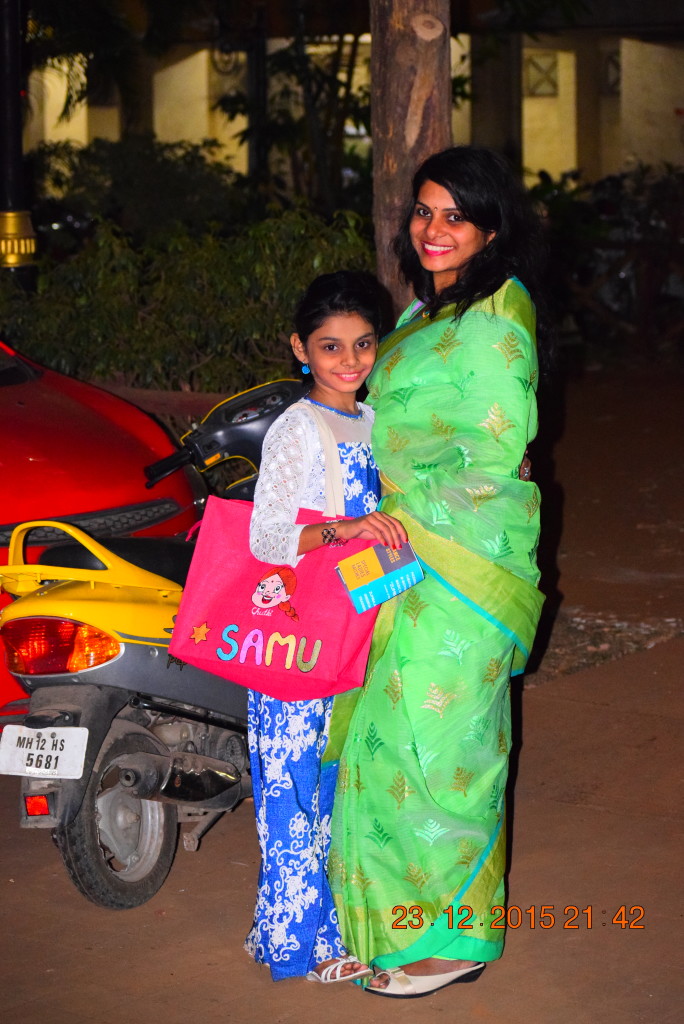 May you continue to enjoy all the wonderful blessings that this beautiful life showers upon you, always!
You inspire me to better my best!
Love and gratitude,
Mumma!