"Can't you draw a straight line? How many times should I teach you?" the teacher yelled.
The whole class started laughing and within few moments this little girl starts crying.
"Now why are you crying?" asked the teacher.
The little girl continued crying.
The teacher handed her an image of a tree and said, "Okay…stop crying. Here, take this, now colour properly and note, colour within the lines."
The little girl nods and sits in one corner. She loved playing with colours, blue, pink, green, yellow and her favourite, black! She picked up the black crayon and started colouring the tree…she smiled. The voice of her teacher brought her back to the classroom.
"A black tree? Look most of the colour is outside the lines" commented the teacher as she held up her art work in front of the class. Everyone started laughing and the echo of those voices stayed with her for years.
"You can never draw or colour." the teacher said.
She slowly started hating colours. She missed the art class by giving excuses. Some days she pretended to have headache and on some stomach ache. In those days the marks secured in Drawing were included in the result. She scored 33 out of 100, yes she failed in Drawing. That was the end for her. Her hatred for drawing and painting kept increasing day by day. This started affecting her studies. Every time she stood in front of the class to speak….those voices, the laughter it all echoed and her heartbeats raced.
Slowly she started staying away from the students in her class. During the breaks, she could hear the laughter of children as she sat alone in one corner to finish her tiffin. This continued for years.
Whenever she sat to draw or colour, the voices in her head stopped her. They kept telling her "You can't draw" and she decided never to touch colours.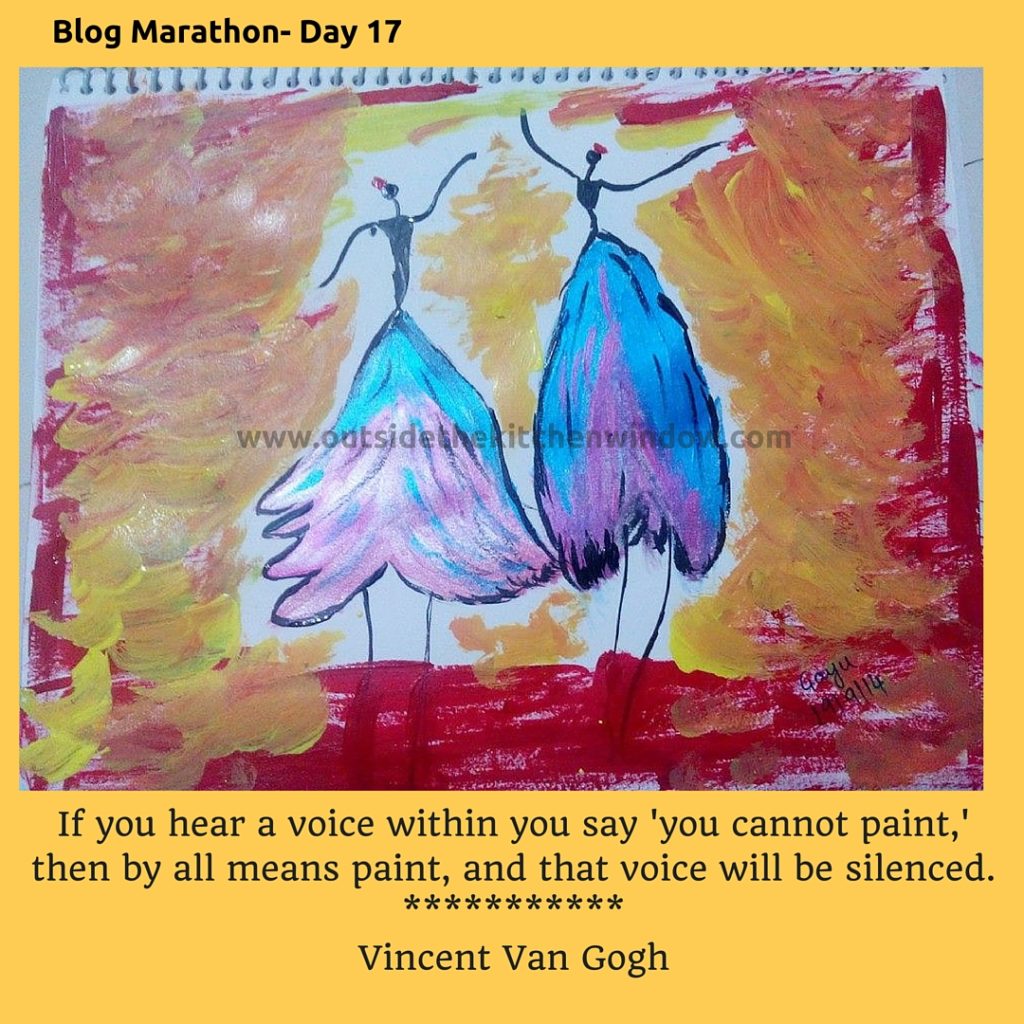 Many years later, one Sunday morning, this girl sat with her daughter to do an art activity. She watched her daughter joyfully play with colours. This reminded her of her childhood. Just then she heard that familiar voice, 'You can't draw' and her hands trembled as she picked an oil pastel.
"Mumma, you also colour na with me" said her 4 year-old daughter.
She couldn't. She kept the oil pastels in the box and was about to get up, when her daughter pulled her duppata and said, "Samu wants a flower, can you colour? Please…."
That moment was magical, she picked up the colours and started colouring the flower. With each stroke, she felt the old voices fade away and within minutes she finished colouring the flower.
"Mumma, this is BEST, you're awesome!" praised her daughter.
Now those voices no longer bother her and she continues to enjoy art and its various form.
These are some of her art work, Gayu's art work.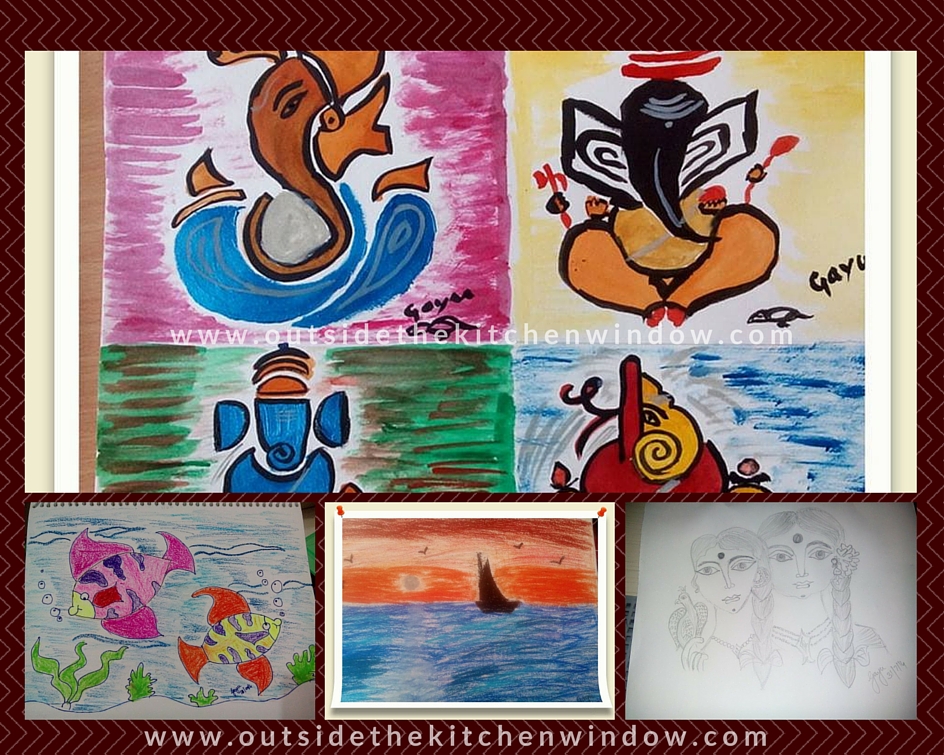 Did you enjoy art as a child? Do you love playing with colours? What do you think of my art work?
Do let me know more about it in the comments section.
Happy Sunday folks! Good Night!
Love and gratitude,
Gayu