"I'm not a good dancer", she cried as soon as got down from the school bus.
"How do you know that?" I asked.
"I just know it…."
"But how?" I asked again.
"Mumma I know it….I'm not selected for the Independence Day Dance program. That means I'm not a good dancer" she replied.
I was surprised at the way her mind interpreted the event. Yes, not getting selected for the program was just an event, but my nine-year old daughter successfully attached a meaning to that event. Once our brain starts to attach meanings to events, we become expert at spinning stories. Some of the most common stories are-
'I'm not beautiful'
'I'm not good enough'
'I'm not a creative person'
'I'm an angry/shy/hyper person'
'I always attract the wrong person'
'I will never find the love of my life'
These statements are nothing but stories that we keep telling ourselves. Few years ago as a working mother, I faced situations when office priorities took over. One thing I observed during that phase was, there was this continuous internal chatter that went on something like this-
'You're an unfit mother.'
'Your daughter will not respect you.'
'How can you be so selfish?'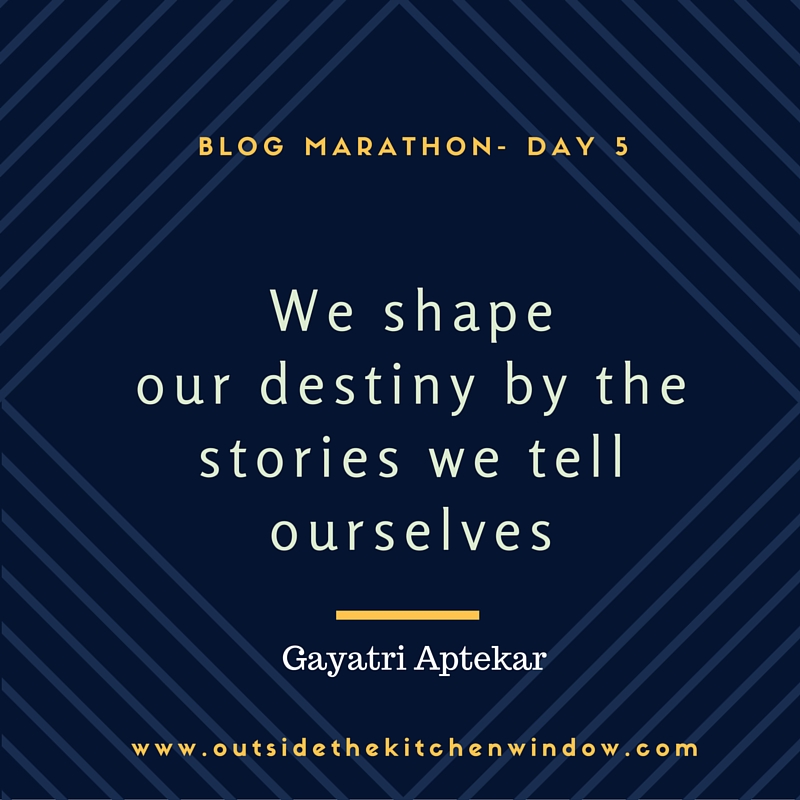 If you've watched my video, you will know that I was brought up believing the story that 'I was unlucky' and gradually the events in my life unfolded in a way that I started living my story of ill luck.
The internal chatter that keeps happening is nothing but fictionalised stories of real events. In today's post I want to show you a technique to decode these stories that you tell yourself.
First write down the story that you're telling yourself. Let's take the example of my daughter. 'I'm not a good dancer' and the next one, 'I'm an unfit mother'
Let's decode it.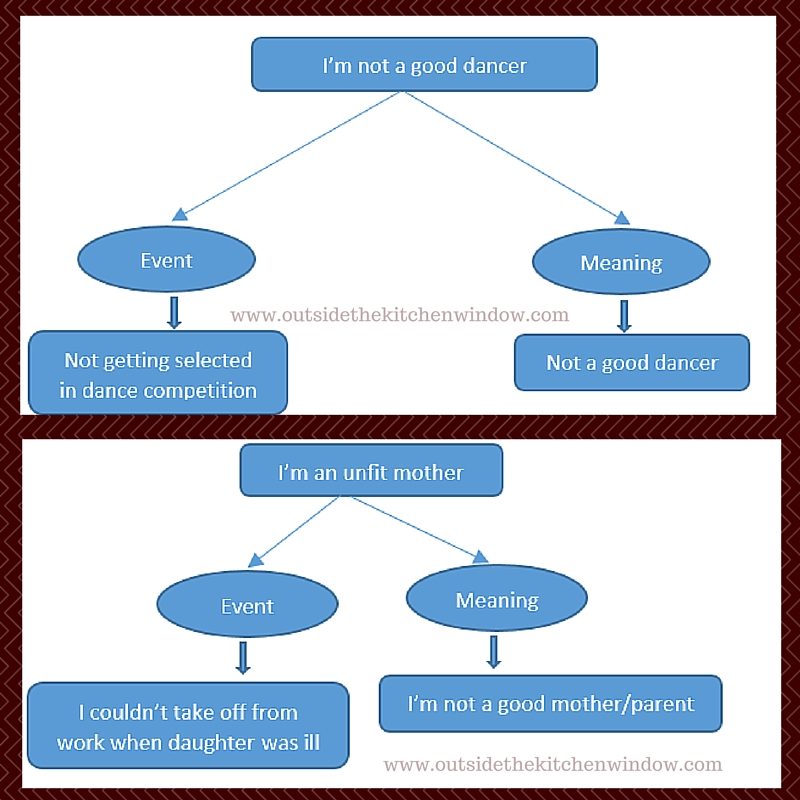 If you were you look back at your life, you'll observe there are many such stories that you keep telling yourself, repeatedly. Unconsciously, each story that you're narrating slowly becomes the reality that you start living in. Let us decode some more examples.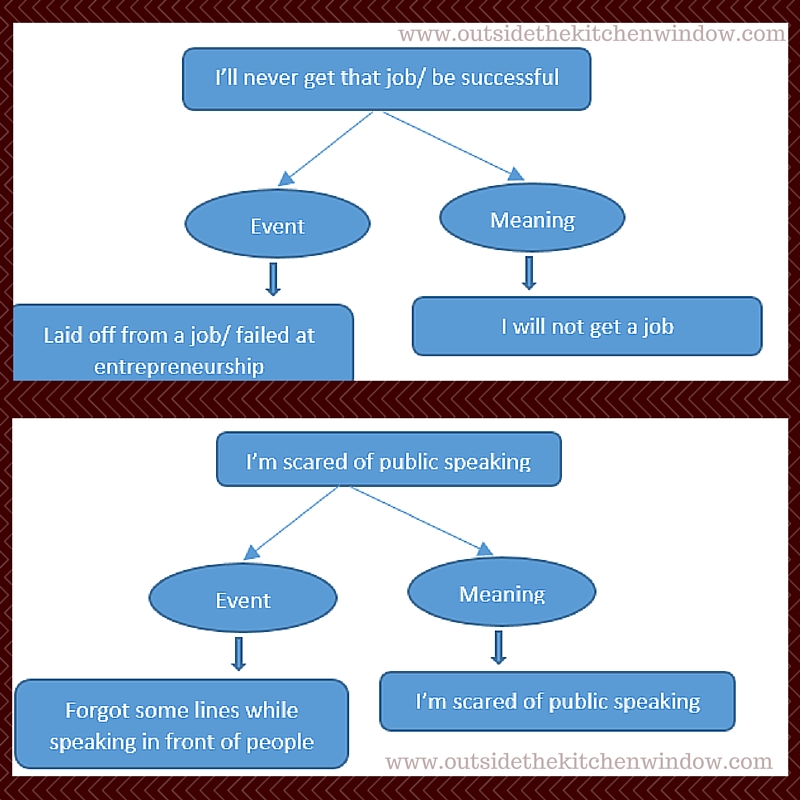 Tonight before going to sleep, I want you to think about the stories that you're telling yourself. When you become aware of those, write them down, just the way I've done it by separating the event and the meaning. Leave a reply in the comments section and tomorrow I will show you a technique to rewrite your inner narrative, to lead an empowering life.
So what's the story you're telling yourself?
Love and Gratitude,
Gayu