It's been three months I posted on my blog. To admit the truth it's been three months that I wrote …yes you read it right. I took a break from writing. It wasn't writer's block or anything like that, but a conscious decision to take a break from writing. Now why would I do that?
In the month of July we decided to shift from a joint family setup to a nuclear setup. After 11 years of staying in a joint family, this decision was tough. The moment we announced this decision, we received stares and huge list of questions on why we were shifting. My in-laws stopped talking to me. My parents felt I was foolish to step out of a comfortable joint set-up where my needs were met and there was someone to take care of my daughter when I was not home. Few friends and extended family members were concerned about the psychological impact it would do on my daughter as she was used to the joint set-up for last 9 years.
While all this confused me, there was a calm inner voice and told , "moving out was the best decision". It was a challenging phase for me. I didn't want to be blamed by my in-laws or my daughter. I was concerned about the financial impact this decision would have. Amidst this emotional turmoil when I sat to write….I struggled. Words refused to flow.
So I decided to distance myself from the situation and talk to someone who could guide me through this. I'm grateful to be blessed with some guardian angels like Satpal, Parul and Vasumathi.
I initially took my in-laws reaction personally, however after I spoke to Parul, I got a different perspective to it. My MIL was hurt, and I decided to accept that she was hurt. Instead of spinning a story of why my MIL isn't speaking to me, I decided to face her. After I spoke to her I realised that she was worried more about what people will think about our move. She was worried that she wouldn't get time to spend with my daughter as we were leaving them.
I assured her that she is welcome to our house so she can spend time with her granddaughter. We decided that I will drop my daughter on weekends, so she gets time to spend with her granddaughter. Most of the times I feel we keep spinning unwanted stories internally and it in turn affects the quality of our communication with others and ourselves.
All it took for me to clear the confusion was, just one step to observe the inner narrative and shift it to change my response. When things got sorted, my in-laws blessed us and we shifted peacefully. We celebrated Ganpati, Dusherra and Diwali at my in-laws place and this time it was even more fun!
Initially I was feeling guilty of my decision to stay separately, however now I am happy to have found this new blissful space for myself and my family.
Yesterday I read a post by Vidya Sury on self-love and how important it is to appreciate ourselves. I loved it and as a comeback post, I thought, its best to focus on all the brilliant things that I have accomplished so far in 2016. It is okay to appreciate yourself, isn't it? It's been a year of change and trust me each change has helped me move from my comfort zone and allowed me to grow.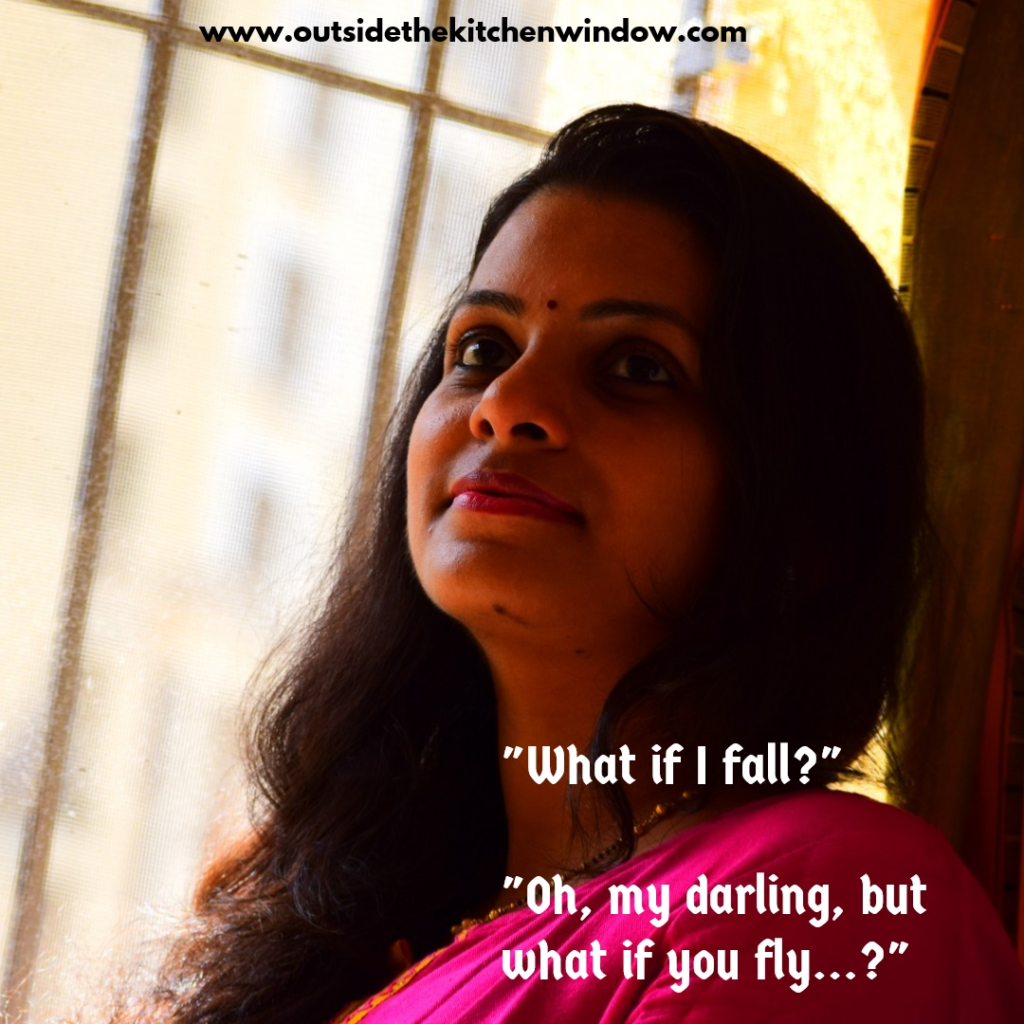 January 2016: We decided to shift my daughter to a new school. The old school was good, but my daughter's potential was left untapped. So we decided to move her to an environment that allowed her to blossom.
February 2016: My story was featured in the Humans of Thane page.
March 2016: Emails, messages and calls poured in from strangers who appreciated me for speaking about my mental health struggles. I conducted my first ever public workshop on Emotional Resilience. It was well received and appreciated. We decided to start my venture, where I coached children and parents to become a better version of themselves. Bought my space to do consulting, coaching and teaching. Corrine shared my story with Blogher, one more amazing moment for me. My story of overcoming depression was also featured in DNA e-paper.
April 2016: Started Gayatri's Edu-World, a creative learning centre for all children, adults and parents.
May 2016: My Chitthi's story was published in Humans of Thane and The Logical Indian. Again love poured in the form of likes, shares, comments, emails and messages. My mom was happy and excited to read about her.
June 2016: Wrote and narrated my next story with Tall Tales, titled June.
July 2016: Emails continued to pour and every weekend I was visiting a client. Slowly I was reaching out to more parents and children.
August 2016: Took the decision of moving out to a separate space with hubby and daughter. A challenging, yet the best decision I could have taken.
September 2016: Enjoying the festive season in my new nest. On World Suicide Prevention Day, I spoke about depression, suicide prevention and positive parenting with MumsandStories. I was also interviewed by Sonali, a Brand and Content Strategist and my story was featured in Sheroes.in
October 2016: Enjoying the festive season with love and joy! Narrated my story with Tall Tales again and touched by the love that was showered. Overcame a phobia and learnt to ride the scooter.
November 2016: Starting regular parenting workshops to coach parents to adopt empowering lifestyle to raise empowering and resilient kids.
2016 has been an awesome year, where I faced my fears, forgave myself and started new things. One thing this year made me realize is that opportunities are always there around us, all it needs is a little courage and empowering mind-set to embrace those opportunities. When we start walking…the path unfolds in front of us. Just get up and start walking.
I'm linking this post to Vidya Sury's Gratitude Circle Blog Hop. Join in to read some amazing posts on gratitude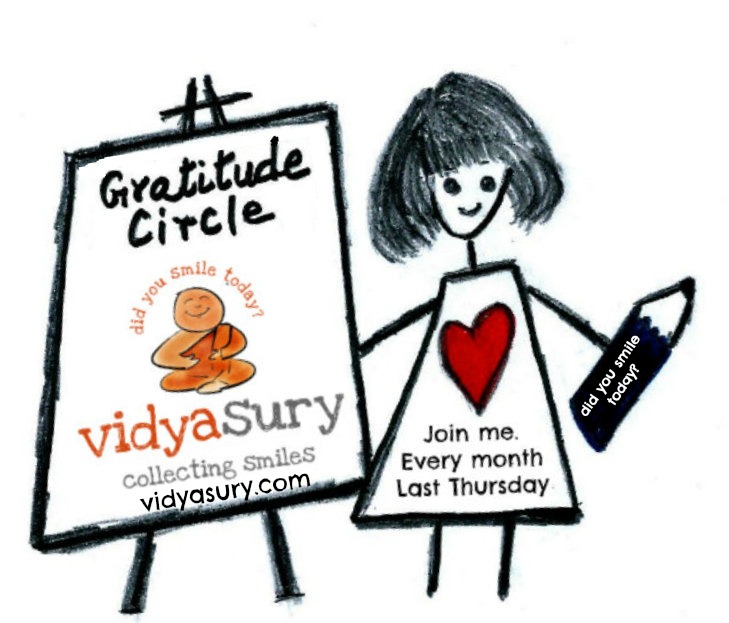 How has 2016 changed you as a person? Have you done something different this year, if yes, did you appreciate yourself for that? If not then do it today, now and I'm eager to hear your story. Share it with me here in the comments or feel free to drop an email to gs.aptekar84@gmail.com
Love and gratitude,
Gayu