Saturday, 27th May 1995
I hug Appa as soon as he enters home.
"Amma will be fine. The doctor has given Amma an injection and it's powerful. She'll be fine." he says.
My mind tries to find a meaning to this statement. I recall a conversation I had with my sister few months ago.
"Amma is not angry on you, it's just that she is ill. See once she is fine she'll love you more than me." Vidya had told.
I suddenly feel happy and alive. Amma will be fine, means she'll start loving me. The mere thought of Amma loving me makes me want to dance. I look at myself in the mirror, an activity that I love doing. I can see images of Amma hugging, smiling at me, applying sesame oil on my hair and combing my hair before dropping me to school. I can feel her touch.
Amma comes home in the afternoon. She looks a little tired, but she smiles at me, something she's never done in all these years. She sleeps in the afternoon and I keep staring at her chest, just to check on her breathing. I run to the altar and thank Lord Ganesha for bringing my mom home, safely.
I, Appa and Amma pray that evening and though I miss my elder sister, I feel  happy  here, in this house, with my parents.
Sunday, 28th May 1995
Appa is usually the one who wakes me up every day, but today he doesn't. I wake up on my own and see Amma coughing. She struggles to breathe as if someone has stuffed a cloth in her mouth. She holds her chest while coughing. Her eyes are pale. She is staring into space and suddenly her body starts turning blue. That's when Appa says, "I'm going to get the doctor, and you stay with Amma. She will be fine." but I'm not sure that she'll be fine.
My hands shiver as I touch Amma's forehead and try to calm her. She's lying on the mat, her eyes still staring into space. Strangely, I remember the colour of my frock. It was a leaf green cotton frock with white polka dots. Amma placed her head on my lap and looked into my eyes. I didn't know what to say, but I mumbled, "Amma you will be fine."
Her eyes were moist as she spoke her last words, "Forgive me!"
One moment I could feel her heartbeat and in the next it was all gone. There was silence. Amma's eyes still staring at me. I was too shocked to move. I missed Vidya. Appa was yet to come with the doctor.
After what felt like an eternity, I heard the door open. The doctor kneeled next to Amma. He placed the heel of his one hand in the centre of Amma's chest and placed another on top of the first. He interlocked his fingers. He then started pushing Amma's chest, maybe for two minutes.
"She's no more" he said after his failed attempts.
*******************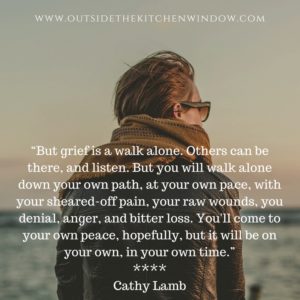 This is an excerpt from my memoir that I'm currently working on. Twenty-two years later I'm still searching answers to some questions which Amma left unanswered. The only memories I have of her are of those two days, 27th and 28th May 1995.
Many said that 'time will heal this scar'. Some said, 'You're not the only one whose mom died, there are many orphans in the world.' Some commented, 'Stop brooding over the past, get over it' and some people still say, 'You're a mom now, you have a wonderful family and so much abundance, then why cry? Focus on the positive.'
Yes, I have a wonderful family today, yet this last week of May leaves me vulnerable. I still can see blur images of that day when they took my Amma away. I can still hear those voices that said, 'You killed your Amma.' I can still feel the pain of that ten-year old girl who struggled to close her eyes at night, fearing her Amma's ghost will come to seek revenge. I remember sleeping on the floor in a fetal position, hugging my mother's pillow and crying for hours.
However, I consciously push those images aside, mute those voices and strive to rewrite the story that I tell myself. It's been a challenging journey and I must confess the healing is not yet complete, but I appreciate that, the healing continues to happen.
The journey of healing has made me realize that each one around us is fighting an unknown battle. Every day I receive emails and Facebook messages from strangers around the world telling how they could connect to my story, how it shifted the way they saw life and gave them the strength to work on their relationships and themselves. Above all each email and message ends with a thanking note saying, 'Your story gave us hope that people and situations can transform'
Grief is a powerful emotion and it can help you heal, miraculously. It transforms and gifts you a choice to create a new reality. Grief gives you an opportunity to rewrite your story, so make sure you write an empowering one.
PS: A heartfelt thank you for reading this post. If you too have gone through loss or are experiencing grief in your life, I pray for you and may you find the strength to heal. I'm here to listen to your stories, so feel free to reach out and share.
Love and Gratitude,
Gayu