I still remember that day vividly. It was a cool Saturday morning when Swapnil said, "Enough! You can't just live your life, like this. You have to do something about it."
"But what can I do?" I asked
"You have to decide that you will do something, maybe a smallest step that you can and will take today, will transform your life." he replied.
I saw his eyes shine with confidence and somewhere his confidence was contagious.
That Saturday morning we went on a long walk basking in the warmth of the sun rays that added the necessary brightness to my dull life. We decided to go on a walk every weekend. The next step was to make time for all the things we loved doing. Swapnil gifted me a library membership and I started reading after a break of 4 years. When I was in the depressive phase I found it difficult to read as my 'inner narrative' refused to stop. However I had taken the decision to shift my response, so I started reading Indian Authors – Ruskin Bond, Sudha Murthy, Preeti Shenoy, Ravi Subramanian, Novoneel Chakrobarty and few others.
I struggled initially and that's when I decided to go slow and read only 1 page a day. That was easy and achievable. When I finished reading a page, I'd immediately stop and after few days I increased the number of pages I read and within a month I was able to read for 2 hours without losing interest. If I felt that a particular story wasn't interesting, I immediately kept that book away. I was getting back to my reading habit so I was very sure of the books I chose.
The authors I read introduced me to the wonderful world of blogging and in February 2011, Outside the Kitchen Window was born. If you were to check my 2011 stats, I was pretty consistent in blogging. I returned home at 12am after an afternoon shift and wrote blog posts till 3am and I loved that phase where words acted as a powerful healing agent.
The next step towards this transformational journey was to do something I absolutely loved. I enrolled for Kathak-an Indian Classical form of dance. The one hour that I spent in the dance class with my guru and fellow students, energized me.
All this was helping me cope with the depressive phase however I wasn't completely over it. I was able to manage my emotions but I hadn't learnt to redirect it. Anger, guilt and hatred was still there in the deep corners of my heart. I heard the term NLP (Neuro Linguistic Programming) and did a lot of research on the same. I got in touch with Antano & Harini from School of Excellence and then there was no looking back.
The past healed, courage, faith and empowering beliefs welcomed and the future looked clear and promising. I set purposeful intentions and shifted my identity and gradually I saw my behaviours transform.
I embraced the world of Storytelling and got a chance to be mentored by Michael Burns of Tall Tales Storytelling and today one of my stories is selected and featured in So What's Your Story, Australia's 'World Stories Documentary.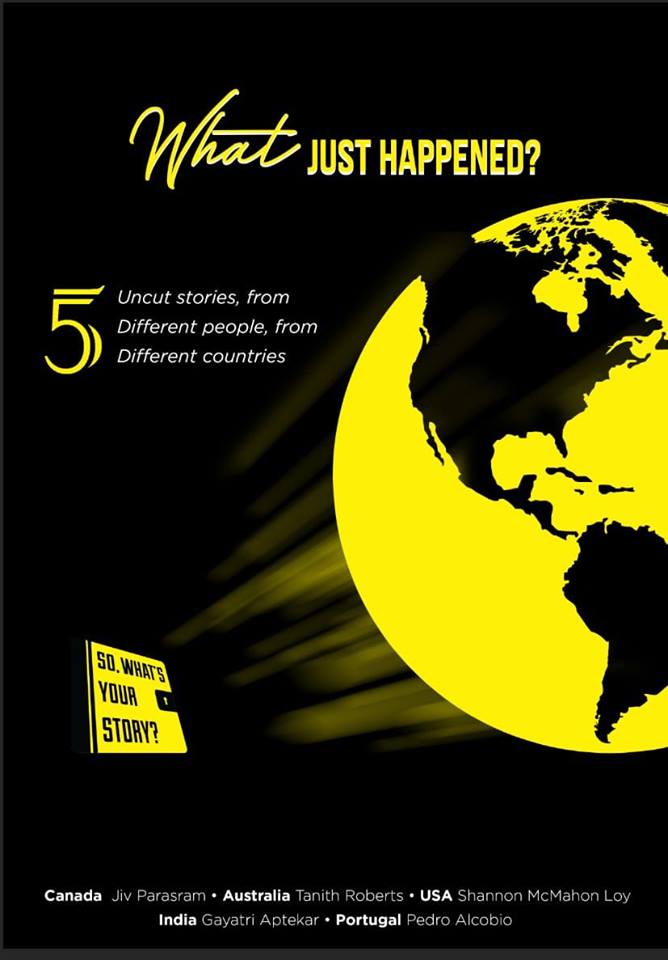 And looking back today at my life's journey, I can say it that it all began with that one decision I took 7 years ago, a decision to do whatever it takes to transform my life and the situations I was in.
Today I want you to make some time for yourself and ask –
What is it that you want to achieve in your life?
What kind of person you want to become in 2018?
What is it that maybe you are not happy about in your life? What is it you can do to make yourself happy today?
What is it that you can do today that will help you to transform your life?
How do you want your life to look like on 31st December 2018?
And when you get the answers, do share them in the comments, I'd love to read them.
In 2018 I'm offering one-on-one coaching consultations personally or via Skype. To book an appointment you can drop an email to gs.aptekar84@gmail.com
Let's make the world a better place to live in, because we were in it!
Lots of love and gratitude,
Gayu