Remember the days when you would wait for the postman….who would come in a bicycle with a bunch of letters, money orders and parcel.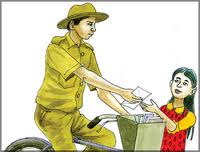 I would really be excited to see the postman….I would open the door and collect the letter. My aunt used to live in Coimbatore, and she used to pen regularly. It was so much fun to read those letters. We also sent them Diwali, Vishu and New Year greeting cards. I used to make handmade cards and send it to my relatives.
Remember those days, when we waited for that STD or ISD call….from our relatives, friends staying far off……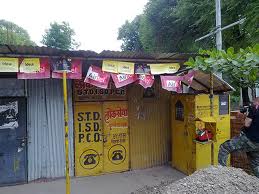 There used to be queue outside the STD both after 9.30 PM, as it would attract cheaper rates. We used to talk so much…still we felt that there was something we forgot to say….
Remember those college days….when friends used to plan for movies….and eating a samosa in the movie stall was a big thing…. Birthday parties meant Pav-bhaji, Sev-puri…Pani-puri and Vadapav….and cutting chai!!!!
As I type this there is a wide smile on my face…and I am sure that you guys reading it will also be smiling….isn't it???
Times have changed….. !!!!!!
Now we have Smartphone's, tablets, high speed internet….ready to eat meals, shopping malls, multiplex's….the world has come closer…..but relations….have they come closer….no…..the distance seems to increase….day by day…..!!!!
Letters are replaced by e-mails….
Calls are replaced by SMS…..
And friends these days meet in chat rooms…
Huh!!!!!
Life has become so hectic….deadlines, targets, meetings, projects….
Where do we have time to look at the sky….
Where do we have time to chat with our neighbor…
Where do we have time to look at the beautiful flowers…
Where do we have time to get drenched in the rain…
Where do we have time to help someone who is in real pain….
Where do we have time to play our favorite sport…
Now we make plans…..keep on making plans…..but still it is difficult to meet….
We have money to spend…but no time left…!!!!!
Strange but true!!!!!
Stop making excuses…
You will never find time for anything. If you want time you must make it- Charles Buxton
Isn't it true???? Think about it……
Make time for yourself and those who are close to you…..surprise them….make something for them…appreciate them…..there is so much beauty around….enjoy it….
I have treasured all the old letters…greeting cards….and it feels great to read them again…..some of the writings in the letters have faded…but still…. I love to have a look at them when I am going through a tough day….
So…now just log off…and write a LETTER….to anyone…. feel the magic of writing…..!!!!