There are times when there are so many thoughts in my mind….that words fall short…
But when you have your favourite pen in your hand……
It acts like a magic wand…..
And you keep pouring your heart…..on paper…..
And there are times when words keep flowing….and you have to stop…!!!!

I am crazy about pens….I love collecting pens…of different colours…roller pens, ballpoint pens, gel pens…but my all time favourite is the Fountain Pen.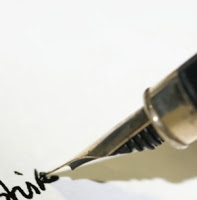 Do you remember these…I used to have 2 of these…one in black..and one in blue….they were my treasure.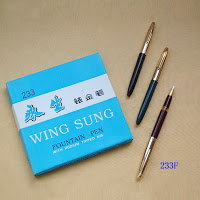 During my school and college days, I used to save my pocket money to buy pens. I was in love with Reynolds pen…it was so light..and it would enhance my handwriting.


The classic one

There were times when I asked my friends to gift me pens for my birthday…and they used to laugh…but for me…a pen is the best gift. We have computers these days to type our heart out…but writing with a pen…is different….!!!!!
There is something special in writing with a pen….feel it….take a pen and write….right now….
I gifted myself a Parker Vector Fountain Pen this year…and I hope to write a lot….!!!!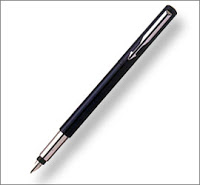 my gift
 Are you crazy about collecting stuff..????/ What kind of stuff…????? Share it with me….!!
Pic courtesy: Google Images