Some silent nights…
Some serious fights….
Some days filled with love…
Some filled with anger….
Some days trying to impress…
Some days searching the perfect words to express….
Some days there was a distance….
But deep within there was total acceptance….
Seven years have passed by….
And each day we give it one more try….
This love hate relationship…will continue…!!!!!
Seven years ago…this day…we got into our new roles…Husband and Wife. Marriage brings in lot of responsibilities, adjustments, sacrifices….for which I was not ready. We struggled a lot to fulfill each others expectations….we tried to change….we fought….we blamed each other….and then finally we realized…
Marriage
is not like Mills and Boon stories…both the partners need to continuously add the oil of "Trust and Patience"….to keep the flame of "Love" burning…!!!!!!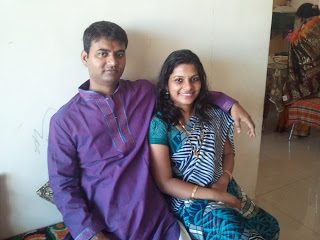 Diwali 2011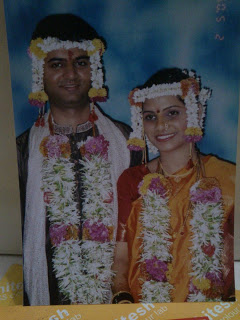 5th Feb 2005
Song of the moment…..
Yeh tumahri meri baatein hamesha yunhi chalti raahen….!!!!!!!!!