I am so loving the climate here in Mumbai…finally some relief…!!! Rains make me nostalgic…there are lot of memories associated with this season.
As I thought about those old days….I came up with a poem in Hindi. Here is a snapshot for you guys, enjoy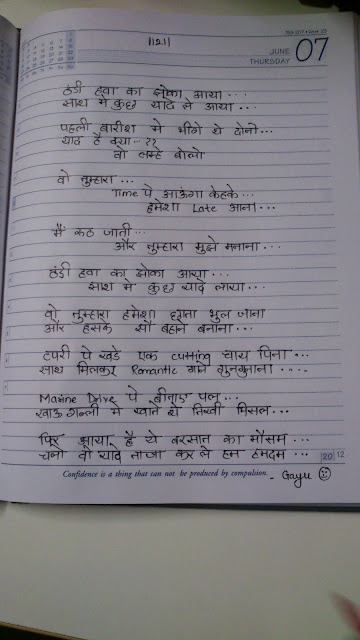 From my Diary
 I am super duper happy…and yes I should be happy…I managed to write a whole poem in Hindi, using all the Hindi alphabets…and that too the writing is so legible.
PS: If anyone can't understand Hindi do let me know, I will try to put the translation in English.
Keep Smiling
Gayu