Dearest Darling Samu,
Imagine this scene for a moment:
You get up very late and you are all tensed as to how you will cook and how you will manage to get into a fast train with just-recovered-fractured-leg. But somehow you manage to make Aloo paranthas. You get ready and are about to leave…that's when your sleepy-5yr old comes near you and says, "Mamma, aapse ek important baat karni hai".
The emphasis on the word 'IMPORTANT' makes you wonder whether this is about a project or her pending homework or the fees circular. Your 5-yr old then in her sleepy tone mutters, "Mamma…aaj na…aap….bahut cute lag rahe ho"
That moment…your heart melts…you wish to just drop your bag and give her a hug…but then you realize you are late and the lift has come and you need to leave…*sigh*! On your way to office you keep thinking about that single sentence…that really pepped up your mood and makes sure that you spend entire day smiling and blushing and blessing your little bundle of joy!
Dear daughter…such moments are 'PRICELESS' and I owe you a hug….!
Happy Valentine's Day dearest Samu, hope one day you will read this and give me a hug or hold my hand and say the same words that I wish to say today. I am so lucky to have you in my life!!!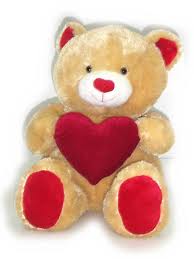 Love and hugs,
Mamma