There are some events/days in life that change your outlook towards life completely. Yesterday was one such day, my birthday. On a rainy day, 29 years ago I was born, an unwanted girl child I was, especially for my Mom. For 9 long years, she never spoke to me, nor did she shower me with love and affection. Every year, on my birthday, I would be reminded of how my 'Stars were unlucky' and how after my birth, my Mom was confined to bed. My subconscious mind was conditioned to believe that I was unlucky and that, I was good for nothing.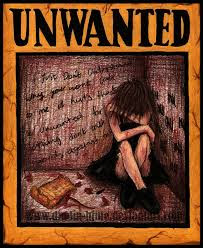 Google Images
Then, on a rainy day, my Mom left this world. Tears refused to flow, because, they were tired of flowing for 9 long years. It was a new beginning. I slowly started to discover myself, with the help of my sister, my best friend Smita and my school friends, yet I dreaded my birthday. Then after two years, my step-mom came into our life. I owe her a lot. She continues to be a rock solid support to our family. She started the little ritual of celebrating my birthday. She would prepare my favourite South-Indian cuisine (Idlis, curd rice, sambhar, paysam), would get new clothes and we would visit the nearby temple in the morning. My thoughts began to change, yet somewhere, in the deep corners of my heart, I would never look forward to my birthday.
Things changed, when I went to college. Birthdays were fun with my friends. A Dabeli, Vada-pav or Bhutta, would suffice. We would then cut a small pastry and share it with a group of 8. Birthdays became even more fun once I joined office, with colleagues decorating my desk and me cutting a cake. After years, I had started enjoying the special day; however, little did I know the feelings which I had suppressed in the deep corners of my heart would come haunting.
The
guilt
of being
unlucky
crept in again, when my Dad suffered from a heart attack, just a day prior to my birthday. Then again, some or the other stuff kept happening just before my birthday. Huh! I was tired of this. Later when I read the book, '
The Secret'
, that's when I realized that my subconscious thoughts were the reason, why I was inviting trouble, especially on each of my birthdays.
Slowly, I started following the teachings of 'The Secret' and though at times things didn't turn out the way I wanted, I was happy and contented. I started believing in the power of Universe and I was determined to make each day special for me. The book helped me a lot, in changing my thoughts, and I would highly recommend this book to everyone.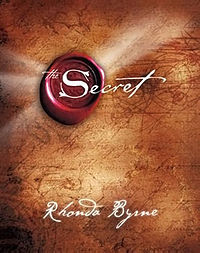 Even yesterday, there were some loved ones, who didn't bother to wish me. These were the ones, whose birthdays, I had celebrated with love and enthusiasm. Then there were some loved ones, who were so egoistic, that, they didn't wish me, purposely.
However, I am going to see the positive side, I am going to focus on the ones who made my day, my hubby, my daughter, my sister, my blogger friend Privy, Kalpana, my FB friends and my office colleagues. I am grateful to have such a lovely bunch of people around, who love to spread positivity, and who are happy to have me in their lives.
Google Images
So as someone told me today, "If someone thinks you are unlucky, it's their problem, not yours"
Tomorrow more updates, about the surprises and some pictures.
How do you celebrate your birthday? Share your memories with me, here; I would love to hear those.
Do you believe in being lucky or unlucky for someone? Share your views, I am waiting….
I am participating in the
Ultimate Blog Challenge
, that means, you get to read a post each day (fingers crossed) in the month of July.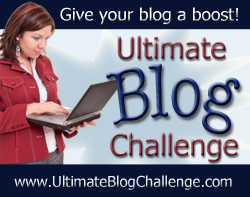 Be positive,
Be grateful,
Love,
Gayu