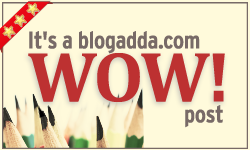 I was six years old, when I entered the school gates, a little nervous,
somewhat excited and curious. I could see children holding on to their parents,
some were even howling on top of their voices, some hitting each other. I tried to make way towards my classroom,
KG-A. I reached the classroom and found two cute faces smiling at me. Hema and Anita
were the first friends I made in kindergarten.
We sat together every day, shared our Tiffin during the recess and also did
lots of masti. I still remember how we used to fill our gumboots with water and
catch earthworms during break. We learnt alphabets, poems, numbers and art. We
played hide & seek, dog and the bone, goldspot, kho-kho, kabbadi and many
more. We practiced together for the annual day performance and sports day
events.
As we grew, we ended up in different divisions and gradually we started
to drift away. We got new set of friends, yet the warmth of the first
friendship, still stays.
The assembly hall,
The school books,
The PT periods,
The Laboratory experiments,
The fun,
The pranks and
The innocent friendships….
Those were the best days of my life!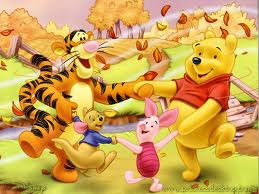 I would eagerly wait for
the clock to strike 1pm, so that I could rush back home, finish my homework and
spend the rest of the evening with my building paltan.
The cycle race,
The trivial fights,
The Diwali crackers,
The Rangoli contests,
The Ganesh Ustav preparations,
The New Year celebrations,
Friendships, that meant everything….
Those really were the best days of my life!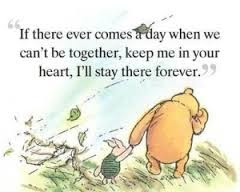 From the gates of the school, college life looked very exciting. Freedom
was what I wanted, as I was in my teens. I had a lovely group of seven friends,
and four of them were very close to me. They knew every single detail of my
life.
The gossip,
The bunking of lectures,
The cutting chai,
The canteen tales,
The last minute project submissions,
The blacklist tension,
The College Fest preparations,
Those crushes,
The first love,
The first heart-break,
Friendships cherished forever…..
Those indeed were the best days of my life!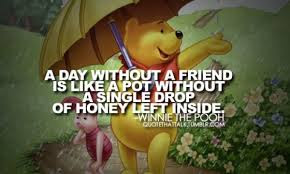 Now we are scattered in
different parts of the world, some are married, some even have children. We are
busy with our day-today responsibilities, an occasional chat of FB, a Whatsapp
message or an email. However, on every friendship day, we go back to those
days, relive each moment and a smile spreads on our lips…and our hearts say, 'Those were indeed the best days of my life!'
Friends are a precious gift
that we get to choose. We may not speak to each other every day, we may not
meet each other often, yet our hearts cherish this beautiful gift of friendship
forever…!
PS: This post is a part of Write Over the Weekend, a Blogadda initiative. This post is dedicated to all my friends.
You all make life beautiful!
Be positive,
Be grateful,
Keep smiling,
Love,
Gayu