To
begin with, I would like to thank all of you for such lovely comments and
making my day!!! I am glad that I could actually make you all smile!
As
a child, I was always fussy about food. I would dump food in the garbage bin
and ensure that the milk went down the washbasin pipes! I would takes almost
two to three hours to finish one meal, so one may very well guess how much time
I would spend in a day, just to eat. Oh
well, please don't get into the mental calculation! I guess most children
become cranky when it comes to eating food or drinking milk. However, with age
things change, at least for me it changed.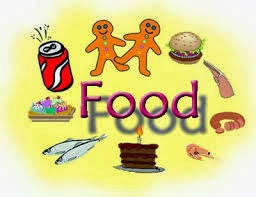 I
was 9 and my sister was 17, when my Amma passed away. My sister became an
Assistant Chef, assisting Appa in cutting vegetables, preparing rotis for all
three of us and ensuring that her naughty sister had her breakfast properly. My
sister would patiently sit beside me and tell how food would make me strong and
how my hair would grow long.
She would be up by 5:30am and make chapattis,
curry and breakfast. Then she would pack the dabbas and clean the kitchen slab
and wash the utensils. She would gobble up a chapatti hurriedly and then rush
for her college at 7am. As I saw her do this, everyday with the same
enthusiasm, something in me changed. When I ate those chapattis during the
school breaks, the warmth of my sister's love encompassed me. I started to
appreciate her efforts and promised her, never to be fussy about food.
She
would make yummy Pav-bhaji and Gulab Jamun on my birthday and I still prefer
eating Pav-bhaji made by her! As I grew up, I became a total foodie, who
literally hogs! With the love of food, came the love of experimenting new
recipes. I also
started a blog
, where I posted some easy recipes. As they say, 'What
goes around comes around', my daughter is exactly like me, moody and fussy when
it comes to food. Huh! Now I understand the efforts that my sister took and I
am truly grateful to her for all the love she showered in the form of the
dishes she prepared. Even today, when I visit her place, she would quickly make
something and ensure that I finish everything on my plate.
Today
my sister, Vidya celebrates her
birthday and we are going to hog on some tasty delicacies…yummy! Do keep her in
your prayers; she needs your wishes and blessings!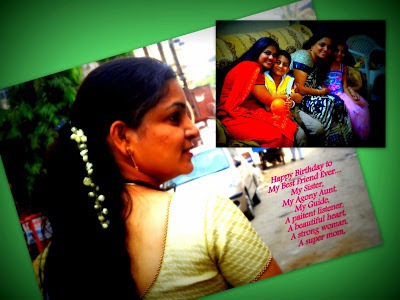 What are some of your thoughts about food and do you also enjoy cooking?
Were you ever fussy about food? I am eager
and curious…so how about sharing some of your thoughts in the comments, now!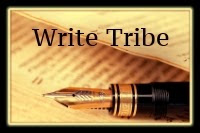 I am taking part in the Write Tribe Festival of Words 8th -14thDecember 2013. Do hop on to the website, there are some foodies out there
sharing their experiences. Meanwhile you can also visit Pacman's world and try
out a recipe this evening!
Be positive,
Be grateful,
Keep Smiling,
Love,
Gayu