I just wrote the Day-4 prompt, hubby was not keeping
well and daughter dear had some school projects to complete. Thank you for your
emails, whatsapp and FB messages. I am back with the remaining prompts…stay
tuned!!!
The
bird that flutters its wings,
The
cuckoo that melodiously sings,
The
cool breeze that blows,
The
air that you breathe,
The
vroom…vroom…of a bike,
The
tring…tring…of the phone,
The
tick-tick of the watch,
The
dhak-dhak of your heart beats,
There's
music all around us,
There
is Music within You!
As
a child, my day would begin with Vishnu Sahastranamam and Venkatachala
Suprabatham, sung by M.S Subbulakshmi. Evenings would be accompanied by the
melodious old songs played in the Philips Radio. Sunday morning would be
welcomed by a cup of filter kapi and Chitrahaar. Appa always preferred music to
TV. We had some lovely collection of Hindi, Tamil and Carnatic music. Appa
still has those old cassettes, he says, those are his memories….and yes, I too
agree with him. Music is a powerful drug that soothes your soul and heals your
heart. I am yet to meet someone, who doesn't love listening to music. The
tastes of songs and does differ, yet we all are connected with one string of
Music!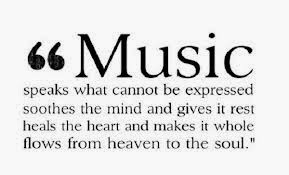 Be
it the romantic old Hindi Songs, or the latest Item numbers, the philosophical
Ghazals or funny songs, the soul stirring Carnatic music or devotional songs, I
love them all! My day begins with some devotional songs, and then as I start my
household chores, I prefer some dance numbers and then as my day ends, I listen
to old Hindi songs and then peacefully sleep…!
I've
never been a fan of English songs, maybe because I never grew up listening to
them. However, I do like some songs by Boyzone, BackStreet Boys and Rihanna.
Music is my addiction and I have to listen to it every day. Whenever, I get
frustrated or when I feel low or when things around seem challenging, I just
grab my headphones and listen to my favourite songs J It really makes my day!!!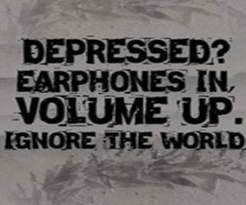 What's
your take on Music? Which kind of music you prefer? I am eager and curious…so
how about sharing your thoughts in the comments, now!
Be positive,
Be grateful,
Keep Smiling,
Love,
Gayu