She made herself a cup of strong filter kapi and sat on the couch that faced the
Bandra Bandstand. The cool breeze
kissed her cheeks, making her even more relaxed. She carefully opened her new
Sony Vaio laptop and searched for that song on Google. The moment she found it, she hit the download
button and continued to sip her kapi.
As the song was downloading, her thoughts raced back to the time when she had
first heard that song.
***********
It was the month of October and everyone was busy
celebrating the nine day festival,
Navaratri
with full enthusiasm and devotion. In those days every South Indian household
had a tradition to keep
Golu,
an
arrangement of dolls, predominantly of God and Goddesses. It was the 8th day of
Navaratri
when Amritha's mom took her
to Rukmini teacher's house. Her curious eyes scanned the room. Certificates from various performances adorned the walls and the shelves were full with trophies and medals. Amritha was indeed
lucky to be the student of Mrs.Rukmini Iyer, a pioneer in
Bharathanatyam
.
**********
The sound of the pop up window brought her back to the reality. The song had
finally downloaded. She placed her
ghungroo
at the feet of the
Natraj
idol
. She
offered her prayers and took them in her hand. As she caressed the bells of the
ghunghroo
, she remembered the
day of her marriage, a day when she sacrificed all her dreams in the sacred
fire of union.
'Dance is something for people from the low caste
and in our household we don't want any dancers.' her mother in law had mentioned.
Her dominating tone had silenced Amritha's weak heart. How could she understand
the bliss that Amritha's soul experienced when she danced?

For the last 30 years as a daughter in law, wife and mother, she killed the
woman in her. She had given up all her dreams, but not anymore. Amritha
carefully tied the ghunghroo on her
ankle and clicked the play button. 'Jagadodharana
Adisidale Yasode' the song played and she danced till the adrenaline rush filled
each cell of her body. She sat on the floor gasping for breath, when her
daughter entered the room with a cake in her hand.
'Happy 50th Birthday Amma', it
read!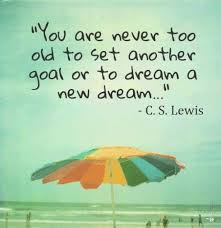 Google Images
Have a lovely weekend!
Be Grateful,
Keep Smiling,
Love,
Gayu