"Ma, why can't we leave this house?" asked a teary eyed Disha.
"We can't." replied Avanti, Disha's mother.
"But why?" she questioned.
"It's my fate." replied Avanti.
Disha quietly went to her room, packed her clothes in a suitcase and wrote a letter
***************
Dearest Ma,
I remember the first day of your job when you left me at the day care centre. I had refused to let you go. The centre head had to literally pull me away from your arms. I remember that day Ma. You left your 4-year-old daughter to step into the corporate world. You had to, you had no choice.
From that day till today you've grown successfully in your corporate career but I've seen your relationship with Dad wilt away. The countless arguments, physical abuse and dad's excessive drinking, it all bothered me Ma. Maybe that was the  reason I moved to hostel. I wanted peace of mind.
And Ma, you too deserve that peace of mind. You deserve a better life than this. I've brought a house on rent and we both can live there peacefully. I hope you will take an empowering decision this time.
No matter what happens Ma, remember, "Our fate lives within us, you only have to be brave enough to see it"
I will be waiting for you.
Lots of Love,
Disha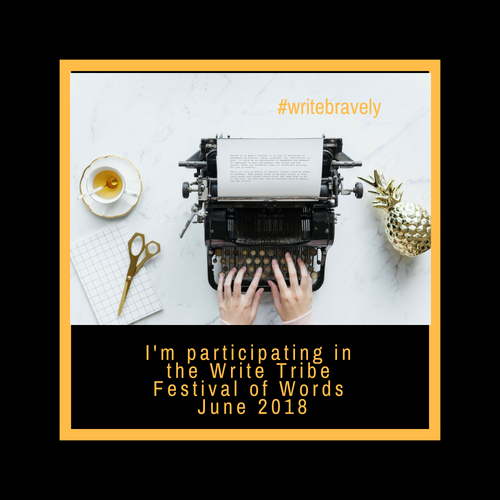 This post is a part of the Write Tribe's Festival of Words #writebravely challenge wherein I will be blogging this week. Day 3 prompt is a quote from the movie Brave, ""Our fate lives within us, you only have to be brave enough to see it"
To read many more interesting and insightful blogs visit Write Tribe.