This post
of mine got a tremendous response. I received many emails, comments and FB messages. This really came in as a pleasant surprise for me. I had promised to post the remaining parts of the 5-S series, however, due to many other commitments, I was unable to do so.
I am so grateful to have some wonderful friends, who are keen enough to know more about 5-S and experiment it in their lives.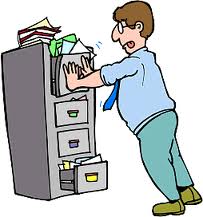 Google Images
The first step of
5-S was Sort
, which meant to identify what is needed and what is not. Once this is done, we need to arrange the things we need, in an appropriate manner. In other words we need to 'Set-in-Order' the things we require, for easy retrieval.
Set-in-Order aims to arrange the workplace in such a manner that there is, "A place for everything and everything in its place."
Set-in-Order your Professional Life
Ø File all the bills/Invoices, and label them accordingly.
Ø Use colour flaps/colour coding to differentiate specific items.
Ø Use an appropriate naming convention for files in your drives.
Ø Colour coding is highly beneficial while using Microsoft Outlook. One can use different colours for different Teams/Business Units.
This will increase your efficiency and reduces your processing time.
Google Images
Set-in-Order your Home
Ø Arrange your wardrobe in such a way that, you waste minimum time in locating any particular outfit.
Ø File the Utility Bills/Investment documents/Maintenance receipts appropriately using colour flaps.
Ø Find the best location to put away the things you do not use regularly.
Ø Organize your Kitchen Shelves/Trolleys, for easy retrieval of groceries and utensils.
Ø Put a 'Visual Effect' to this; label the storage containers in the shelves. In your absence others can locate the required stuff easily.
This will ensure a smooth start of the day, as things are organized.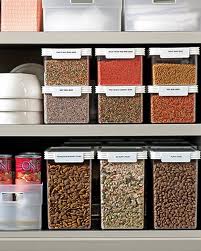 Google Images
Set-in-Order your Mind
Our mind hardly rests and we keep thinking a zillion things in a day. These thoughts can be stressful and can lead to boredom and anxiety. We can avoid this by just letting these thoughts flow in words.
Ø Think and write down your goals
Ø Segregate your goals into three parts- Financial, Personal and Career
Ø Now list down the things (minimum five) you wish to achieve/improve in each of these areas.
Ø Write action-plans to achieve the goals.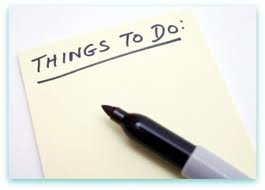 Google Images
We all have dreams; however, we seldom put our thoughts on paper. This exercise will help you in identifying your goals and also ways to achieve those.
Your inputs are valuable and keep them flowing!
Be Positive, Be grateful!
Love,
Gayu