What does the
name suggest? What could be the book about?
Now, look at the
book cover below, any guesses, what the genre could be?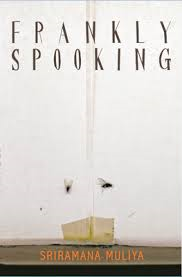 Images: Flipkart
I
am sure you all are as curious as I was, when I first heard about this book,
from my dear friend, now an author, Privy Trifles. My curiosity transformed
into interest, when I got to know that this book was a collection of spooky short
stories. I've never read horror stories, for that matter, I would not sleep for
nights after watching 'The Zee Horror Show' and 'Ahaat'. However, this time, I
thought of giving it a try, as Privy mentioned, they were a collection of short
stories. So at least, I had an option of not reading further, just in case I
find it too scary!
The
first story in the book itself, will lead to Goosebumps all over your body! And as you continue reading, each
story will take you to places, be it the Tattoo shop or Mohini's bungalow or Dada's
old house. The language used in the narration is simple, yet effective and
gripping. The climax in some stories is predictable; however some twists in
some stories will leave you with a chill, trust me! The best part of Sri's
writing is the intriguing Story titles and
the way the characters take shape in each of the story. However, I felt that
some of the stories could have been much longer.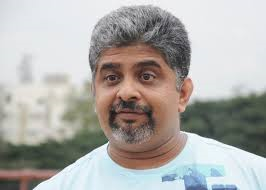 The look in his eyes, is SPOOKY!
My
personal favourites from the book, 'Director's Cut', 'Inked', 'The Road', 'Team
Player' (Superb narration) and 'Blogosphere'. Frankly speaking, Fear has a new name now and that is, Sriramana
Muliya. He has done a fantastic job as a first time author and that too for the
horror genre. I think Sri can try as a Scriptwriter for serials like, 'Fear Files'
and 'Bhoot Aaya' !
I
highly recommend this book to teenagers, who have just started reading horror
stories or are interested to read the horror genre. I would also recommend this
book to anyone out there, who is a fan of Short and Spooky stories. However, I
would also want to warn you, please don't read the book before going to sleep,
for you may never know, what sounds will rise from the dark corners of your
bedroom…. 'Croak'… 'Croak'… * Evil Laughter*…hehehehehe!
Thank
you so much
Privy Trifles
, for giving me this opportunity to read a new genre
and Sri, I am eagerly waiting to read more
'Spooky
Stories'!
Like me
, I am sure you all also love reading, don't you? What
are some of the genres that you prefer to read? Which authors book do you read more?
Are you an Author and wish to get the Review of your book published on my blog, do contact
me with your details, Now!
Happy
reading!